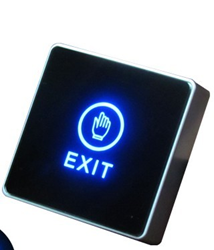 (PRWEB) October 23, 2014
Locks-Magnetic.com is an outstanding exit button supplier from China; it has various kinds of high-end products for sale. Recently, the company has unveiled its new designs of exit buttons.
The company's sales manager states, "We are excited to release our new exit buttons. Owing to the new production line, our productivity has increased a lot. That means a lower-than-average price on each item. Thus, we'd like to offer discounts for our new products. Those who place an order before October 30 can get a discounted price."
Moreover, Locks-Magnetic.com has decided to explore its effluence in the online market. "For better or worse, globalization is a fact of modern life; the online market is very important for every electronics supplier. This is why we pay close attention to online business. Many clients are satisfied with our excellent products and services," the sales manager adds.
As a matter of fact, the demand for high quality exit buttons is huge in the current market. Locks-Magnetic.com understands that all customers want to buy cost-effective items. This is why the company decided to launch the special offer and offers low shipping costs. The company always goes the extra mile and has now become one of the most popular magnetic lock companies in the global market.
About Locks-Magnetic.com
Locks-Magnetic.com is a leading online store of high quality magnetic lock products. The company also provides many different exit buttons, plastic exit buttons, stainless steel exit buttons, DDA exit buttons, key switch exit buttons and break glass switches. With an aim of offering the most affordable and convenient products, the company often announces new innovative products. In addition, it launches big promotions at its one stop website frequently. Customer service is the top priority of this professional supplier. More details about the company and its high quality products can be found at http://www.locks-magnetic.com/Switch/.