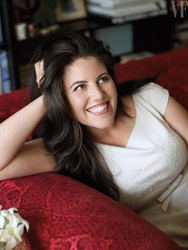 She is standing up for victims of trolling, online abuse and cyberbullying and that is the only relevant thing here.
London, UK (PRWEB) October 24, 2014
Monica Lewinsky comes out in a public speech to talk about online abuse, cyberbullying and the culture of shame. NoBullying breaks down her groundbreaking speech in an article released today.
When Monica Lewinsky spoke out against cyber bullying and online abuse this week, hell broke loose on websites, televisions and social media networks. Everyone was either reminding Monica Lewinsky of the scandal of 1998 and the impeachment of Bill Clinton or shaming her for failing to address her role in this scandal. As it turns out, for some people, something that happened over 16 years ago will not leave one's reputation forever. Monica Lewinsky seemed doomed to carry the Scarlett letter forever.
In her speech Monica Lewinsky said, "Overnight, I went from being a completely private figure to a publicly humiliated one. I was Patient Zero." It does make sense, Monica Lewinsky back then was the patient zero of social media bullying. She feared for her safety, felt suicidal and had no one on her side when the scandal news broke, that is very similar to what any cyberbullying victim feels.
Today Monica Lewinsky is utilizing her experience with a 16 year old wave of abuse and shaming for one greater campaign she is now crusading for, Cyber Bullying. Since Lewinsky was the first person to have their reputation destroyed over the internet, she now declares she would now use her experience to help others deal with cyber bullying and online violations of privacy.
When it comes to recent statistics related to cyber bullying deaths, Monica said, "Of the cyberbullying related suicides in the last decade, 43% have occurred since Tyler sadly jumped from that bridge (2010). And that's not even including stats for last year (2013). Among young Facebook users, close to 54% say they've been cyberbullied. One in 5 (college students) report being victims of cyberbullying."
She announced speaking for the victims of cyberbullying and mentioned the passing of Tyler Clementi, an 18-year-old Rutgers freshman who jumped to his death from the George Washington Bridge after his roommate secretly videotaped and live streamed Tyler kissing another man.
Monica does have an uphill battle unleashing online, She joined Twitter on October 20th, only to release three tweets, following no one and gaining almost 73,000 followers in the blink of an eye, following her speech on the same day, her account was bombarded by waves of trolls and bullies slut shaming her with crude references to her past scandal in 1998.
Ciaran Connolly, Co Founder of NoBullying says, "Liking Monica Lewinsky is irrelevant, having opinions of what she did back more than a decade ago is irrelevant, her personal choices and actions are irrelevant. She is standing up for victims of trolling, online abuse and cyberbullying and that is the only relevant thing here."
He added that parents and teachers should make a point to educate the younger generations about the sad outcome of bullying online. According to Connolly, it is quite imperative to press for more firm laws condemning all acts of cyber bullying and cyber harassment.
NoBullying.com features many pages dedicated to parents, teens, teachers, health professionals as well as posts related to cyber safety and the latest news about law making concerning curbing Bullying worldwide as well as inspirational Bullying Poems and famous Bullying Quotes.
The website regularly updates its bullying statistics and cyber bullying statistics as it is essential to understand how widespread the bullying epidemic is. It also regularly runs cyber bullying surveys and questionnaires to get recent updated statistics on everything related to cyberbullying.
He also added that anyone suffering from bullying in any form or way can always find advice and help on the NoBullying website – but if anyone is suffering from severe bullying or cyber bullying, the best thing is to talk to someone locally – a parent, teacher or local organization that has been set up to help with specialized councilors to deal with this topic.