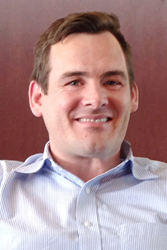 "Keith's collaborative and customer/market-centric perspective will resonate quickly with Safway Atlantic Group employees and customers alike."- Bill Hayes, president and CEO, Safway Group Holding LLC
WAUKESHA, Wis (PRWEB) October 27, 2014
Safway Group is pleased to announce that Keith Lynch has been promoted to president of the Safway Atlantic Group, which consists of Safway Atlantic, S&E Bridge, B&H Equipment, and Swing Staging. Former President Michael Breslin has taken the position of chairman of the Safway-Atlantic Group and will continue to provide his experienced oversight of the business as a board member.
"Keith brings great experience and leadership to the Safway Atlantic Group," said Bill Hayes, president and CEO of Safway Group Holding LLC. "With almost 15 years in the construction industry, he has successfully championed high-profile projects and most recently has integrated and led our Swing Staging acquisition to terrific performance. Keith's collaborative and customer/market-centric perspective will resonate quickly with Safway Atlantic Group employees and customers alike."
Lynch has been part of the Safway Atlantic team since 2011. During his tenure with the Safway Group he worked as a project manager for the Safway Atlantic division before being promoted to president of Swing Staging LLC. Prior to coming to Safway Atlantic in 2011 Lynch worked for a real estate management firm, Gailmill Developments Limited and Geith Inc., a construction equipment company. He successfully managed projects in New York, most notably the World Trade Center.
"I am honored to lead the Safway Atlantic group," Lynch says. "Michael and the leadership team have built Safway Atlantic into an unparalleled leader in the New York market. I look forward to working with this talented group to continue the momentum and help lead the business to next level. Being part of the Safway Group, a world leader in access and industrial solutions, provides us the resources and expertise to support our objectives and exceed our customers' expectations on every job. "
About Safway Group
With more than 90 locations in the U.S. and Canada and a growing system of distributors worldwide, Safway Group companies deliver efficient, high-performance multiservice solutions – THE SMART WAY™ – by collaborating, communicating and sharing resources. Offering experience and expertise in access, scaffolding, insulation, fireproofing, surface preparation and coatings, Safway Group companies include CL Coatings; Industrial Coatings and Fireproofing (ICF); Redi Solutions; Safway Atlantic; Safway Services; Safway Services Canada; S&E Bridge & Scaffold; and Swing Staging. With the largest engineering staff, an exclusive project management system, award-winning safety excellence and a full line of products and services, Safway Group companies design and implement innovative, quality solutions at the lowest installed cost for projects of any size and scope. Safway has been an industry leader since 1936. Safway Group companies serve the petrochemical, oil and gas, power, refining, marine, manufacturing, transportation and commercial construction industries worldwide. For more information about Safway Group, visit: http://www.safwaygroup.com
# # #