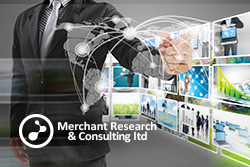 London, UK (PRWEB) October 23, 2014
China is currently leading the graphite market in terms of output volume. In 2013, the country accounted for a 68% share of the world graphite production. Still, the market faced tight supply after the closure of a number of mines in China, and also witnessed the development of new mine regulation projects.
At present, the graphite demand is rising and, furthermore, is forecast to follow an upward trend in the near future. The increase of the material consumption was mainly supported by the downstream markets. In 2013, the total graphite demand totaled 1.25 million tonnes.
Although the China's market share is poised to reduce in the year ahead, the country will still take the lead in the world graphite market being the top supplier. Moreover, the number of novel projects is now being carried out in the country with an aim to serve the increasing customer demand. However, tight graphite supply is likely to continue to be one of the future challenges.
Topical research study "Graphite: 2014 Market Review and Forecast" elaborated by Merchant Research & Consulting Ltd is now available at mcgroup.co.uk
Report Details:
Title: Graphite: 2014 Market Review and Forecast
Published: July, 2014
Pages: 110
Price: US$ 2,150.00
http://mcgroup.co.uk/researches/graphite
The report provides a deep research of the world graphite industry, presenting access to the unique data on the market development from 2008 to 2013. It gives an extensive analysis of the main graphite application spheres, its global resources and substitutes. The new report also includes tables and figures, showing the graphite demand and production by nation and globally. In addition, the study enlists major graphite manufacturers and overviews the competitive environment within the global graphite market. The report provides wealth of data on import, export and consumption of the material over the given period. Key market aspects, as well as graphite pricing issues are also covered in the report. Besides, it presents an outlook for the graphite market up to 2018.
Report Benefits:

Full understanding of the graphite market and its future development globally and by country.
Description of the main companies and producers facilitates the process of searching for new suppliers and partners.
Market forecasts till 2018 help to define business strategies.
Get a look at the unique pricing data over the recent years.
Up-to-date statistics gives a clear understanding of the current situation in the graphite market.
Become abreast of the graphite demand and supply statistics.
Tables, charts and figures help to obtain a clear picture of the current market performance.
Receive access to the thorough discussions of the main market trends.
More topical reports by the publisher can be found at Merchant Research & Consulting page.