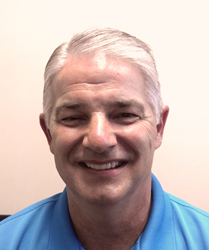 Evans, GA (PRWEB) October 23, 2014
Amid forecasts of another bitterly cold Afghanistan winter and with an expanded geographical scope of service, CEO Larry Miller recently announced that the CSRA Home Connections Local Alliance Co-op Marketing Program's "Operation Hand-Warmer 2014" is moving full speed ahead.
"Caring corporate citizens and patriotic individuals will again make all the difference in the world to our men and women far away from home this winter," said Miller.
Both CENTURY 21 Larry Miller Realty offices (Evans and Thomson) will accept donations of materials during regular business hours. Donations will also be accepted in the lobby of Beasley Broadcast Group of Augusta during regular business hours. (Additional collection locations will be announced as the campaign progresses.) The drive runs through Dec. 9.
"Operation Hand-Warmer" is designed to supplement standard military-issue clothing and supplies, specifically for those who have to do hand-related tasks requiring dexterity in combat zones. Hand-warmers can be found at any sporting goods store, warehouse club (Sam's or Costco), Wal-Mart, Academy Sports, Dick's Sporting Goods, Lowe's, etc. The scope of needed items has expanded, as well as the areas around the world where American military personnel can use additional supplies. For complete details, visit the organization's website at http://www.OperationHandwarmer.com.
CSRA Home Connections Special Ambassador and "Operation Hand-Warmer" co-founder Burt Sappenfield, owner of Majestic Floor Care, announced the official dates for this year's drive during the CSRA Home Connections Networking Breakfast and Success Seminar on Wednesday, Oct. 10, at the brand-new WifeSaver Restaurant on North Leg in Augusta. Several CENTURY 21 Larry Miller Realty agents, staff members, and CSRA Home Connections Preferred Providers helped kick off this year's event with donations of hand-warmers, toe-warmers, bubble gum, microwave meals, feminine hygiene materials, and other items the troops in Afghanistan and in other areas have specifically requested.
Sappenfield recounted stories of heartfelt testimonials from military men and women who have been the beneficiaries of over 30,000 hand-warmers and other needed supplies since the program launched in early 2012.
"It's both humbling and rewarding when the commanding officer of the Night Stalkers [night-time helicopter combat crews in Afghanistan] reports that severe frostbite cases have dropped to zero since we started Operation Hand-Warmer," said Sappenfield. "So we know we're doing a good service for our troops."
Temperatures in the un-heated helicopters at an altitude of 10,000 feet can hit minus 20 degrees during Afghanistan's harsh winter months. Hand-warmers, certain food items, and other selected supplies are a huge morale boost for troops stationed thousands of miles from home. Here's a partial list of materials, food items and other supplies specifically requested by the troops:

Hand-warmers
Toe-warmers
Arm-pouches
Pistachios
Beef jerky
Almonds
Bubble gum
Licorice
Sunflower seeds
Cracker Jacks
Powdered drink mixes
Microwave meals
Jolly Ranchers
Any hard candy
Peanuts
Chewing tobacco and pouch tobacco
Beasley Broadcast Group of Augusta Operations Manager Tee Gentry, Vice President and Market Manager Kent Dunn, and KICKS 99 morning man Mike Tyler have agreed to conduct another major donations drive from Dec. 1-8 to wrap up this year's "Operation Hand-Warmer" event with a bang.
"We were so blessed and privileged to be able to contribute so significantly to last year's success," said Mike Tyler. "And we cannot wait to help Larry Miller and his organizations make life better for our military men and women in Afghanistan and other duty stations this winter."
About CSRA HOME CONNECTIONS®
"We took the basic premise of Century 21's Local Alliance Program and enhanced it exponentially with an aggressive multimedia marketing campaign," explains Larry Miller, who has been operating his successful Century 21 franchise for over 28 years. "Our program makes it possible for local businesses to economically and effectively market their products and services to thousands of homeowners, home-buyers, home-sellers and home-builders throughout the CSRA."
The unique marketing program features a half-hour television program shown at 10 a.m. every Sunday on The CW Augusta, and 19 times a week on WOW (formerly Knology) cable channel 38. "CSRA Home Showcase" offers 30-second and one-minute "TV tours" of dozens of homes, land and commercial properties listed by CENTURY 21 Larry Miller Realty agents. It also provides 15-second and half-minute commercial positions for CSRA Home Connections sponsors.
Other media include:

A substantial monthly radio campaign on a network of local radio stations
TV commercials on local broadcast stations (such as FOX 54) and on both
Comcast and WOW cable networks

"We're offering tons of networking opportunities for our program participants, with monthly breakfast meetings, quarterly success seminars, and other group events," reports Director of Communications Dawn Human. "Furthermore, all of our agents are promoting our Preferred Providers to their clients, and our sponsors will cross-promote their products and services throughout the year."
Director of Membership Development Caroline Thomae Bradshaw adds: "Plus, in an effort to make sure we're promoting the very best businesses available, all potential sponsors must apply for membership in the program, pass our Executive Committee's review process, and agree to regular monitoring and customer service standards."
Interested companies, professional practices, or individuals may contact Bradshaw by phone at (706) 860-0000, or via e-mail: CBradshaw(at)C21LarryMiller(dot)com