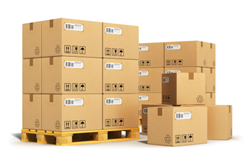 Atlanta, GA (PRWEB) October 24, 2014
AQuickDelivery, a recognized leader for same-day delivery, messenger and transportation services announces long distance freight deliveries from Atlanta. The announcement comes as an effort to expand same-day delivery within the freight industry, increase courier market visibility and increase long haul sales. The Atlanta courier continues to pursue to be the best choice for one-stop courier logistics and same-day solutions throughout the Georgia area.
AQuickDelivery markets its long distance freight deliveries from Atlanta within the "Services" main page on website. The company offers long distance freight services from Atlanta to any US city nationwide. Whether the destination is Florida or New York, the courier has the driver expertise and fleet to execute the long distance service level. The destination locations can be for commercial freight and/or residential freight deliveries.
The courier provides long distance freight services in not only from Atlanta, but from the origin of its' surrounding Metro-Atlanta cities as well. These cities include Marietta, Buckhead, Kennesaw, Alpharetta, Austell, Decatur, Smyrna, College Park, and more. For cross-country freight services, AQuickDelivery also provides less-than-truckload (LTL), utilizing a network of over 20 LTL carriers and freight companies. All freight is carried by secure and insured freight providers, which provide AQuickDelivery clients a level of assurance and peace of mind.
Quotes for long distance freight deliveries from Atlanta can be requested via phone or online. For any questions regarding the service, customers can call AQuickDelivery to speak with a freight specialist or customer service agent, and they will assist them with any of their long distance freight service needs. Long distance freight services from Atlanta is another superior value-added service by AQuickDelivery, proving itself to be a leading courier service in the industry.
AQuickDelivery is a premier same-day courier offering transportation and distribution services. From small packages to palletized freight, AQuickDelivery delivers fast. As a leader in the courier industry, its' goal is to perform optimal courier logistic solutions and superior customer service every time. The courier provides same-day delivery successfully for over 1,500 clients, including Fortune 500 companies throughout the Georgia area.