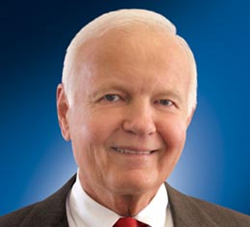 Portsmouth, NH (PRWEB) October 24, 2014
The Aero Club of New England will host its third annual Reese Dill aviation safety lecture on Thursday, November 6th at the USS Constitution Museum in Charlestown, MA. The event will feature Bruce Whitman, Chairman, President & CEO of FlightSafety International, as its keynote speaker.
Whitman began his career with FlightSafety in 1961, and was chosen as this year's keynote speaker because of his strong aviation and safety background. Whitman will discuss trends in aviation, operational effectiveness, and maximizing returns on safety initiatives.
"We are pleased that Bruce will be the keynote speaker this year, as he leads a first-rate team of aviation professionals who continuously improve the culture of aviation safety," said PlaneSense, Inc. President and CEO, George Antoniadis.
In the inaugural year of the Reese Dill Safety Lecture series, the PlaneSense® program was a lead sponsor, and has since been an active participant. Antoniadis currently serves as an advisor to the Board of the Aero Club of New England.
"Bruce's leadership has fostered innovative training methods that maximize the use of technology and have continued to keep pilots safe." Antoniadis added.
Whitman is currently Co-Chairman of the Congressional Medal of Honor Foundation; Chairman of the Audit Committee and member of the Executive Committee of ORBIS International; a Director Emeritus of the Smithsonian National Air and Space Museum and the Civil Air Patrol. He is Vice Chairman of the Air Force Academy Falcon Foundation; a Trustee and member of the Executive Committee of the National World War II Museum and Trustee of Kent School; and member of the Boards of Business Executives for National Security, Corporate Angel Network, PASSUR Aerospace and Vice Chairman of the USO of Metropolitan New York.
The Aero Club of New England's safety lectureship event is named in honor of Reese Dill, who was a skilled aviator, inventor, long-time member, and past President of the Club.
The event is open to the public for a $35 fee and advanced reservations are required. For more information, or to make a reservation, please visit the Events page of the Club's website: http://www.ACONE.org/events, or call Paul S. Diette at: 508-339-1520.
About the Aero Club of New England (ACONE):
Founded in 1902, the Aero Club of New England is an organization for people who share a passion for flight. The Club includes pilots and non-pilots who love to learn about flying, love to talk about flying, and love to promote flying. It includes legendary members who have been advancing the world of atmospheric and space flight for over 110 years.
About the PlaneSense® program:
Based in Portsmouth, N.H., PlaneSense, Inc. is a fractional aircraft ownership company that manages the largest civilian fleet of Pilatus PC-12 aircraft in the world, and has more experience with the PC-12 than any other aircraft management and maintenance team. When you purchase a PlaneSense fractional aircraft share, you enter into a cost effective relationship with a reputable industry leader, gain equity in a versatile aircraft, and earn access to the entire fleet, which guarantees availability. For a fraction of the cost of owning a plane, and with minimal management obligations, you can fly when you want, almost anywhere you want.
For more information on fractional shares with the PlaneSense program, visit PlaneSense, Inc. online at http://www.planesense.com