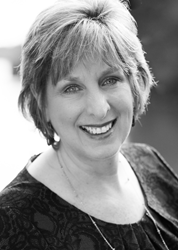 San Jose, CA (PRWEB) October 28, 2014
Getting a foot in the door to open a sale with a new client is a challenge sellers face often. Some are successful at getting past the initial gatekeeper, and some make it even further and manage to talk to the mid-level managers. But then there's the final hurdle - getting into the C-Suite - that stumps many sellers. How does one get the door to the executive office open?
Fortunately for listeners of CONNECT! Online Radio for Professional Sellers, Lisa Magnuson is here to share her expertise. Magnuson is the author of "The Simple Executive Engagement Plan," and on November 1 at 12 noon, she will share her insights and tools, explaining why executive cultivation is a process, not a one-and-done event. In this one-hour interview, Magnuson will equip listeners to change the sales conversation with Win Themes™ and help them form a strategic mindset to yield bigger results.
Magnuson will be interviewed by show host and sales coach Deb Calvert, of People First Productivity Solutions, with questions submitted live and beforehand via email incorporated into this informative session. The CONNECT! Online Radio Show for Selling Professionals is dedicated to helping sellers connect with buyers so they can cut out continuances, put an end to pending and stop stalling out.
To submit questions for this guest and Calvert before the live broadcast, listeners can send an e-mail to deb.calvert(at)peoplefirstps(dot)com. To join the live broadcast and submit chat questions or call in directly, listeners are invited to go to the show's website.
An archived version of this program will be available after it airs at the iTunes Store CONNECT1 or at the website listed above.
CONNECT! Online Radio for Selling Professionals is sponsored by People First Productivity Solutions, a sales training firm dedicated to building organizational strength by putting people first. Deb Calvert, founder and president of PFPS, formed the CONNECT! Community to support sellers at all stages of their selling careers.