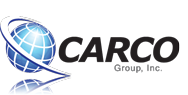 Holtsville, NY (PRWEB) October 24, 2014
CARCO Group, Inc. and JWT INSIDE will discuss the latest and greatest technology trends for HR teams and recap the best trends from the recent 2014 HR Technology Conference.
The webinar will be held on Wednesday, October 29th, 2014, at 2PM EST. Hosting the event from CARCO Group are Alan Gordon, Chief Information Officer, and Samantha Lockwood, Director of Product Development. Co-hosts from JWT INSIDE are Kai Yen, Chief Technology Officer and Doug Shonrock, Director of Technology Products.
The hosts will discuss efficiencies through technology and what trends to look for in the coming year.
Free webinar registration is available on the website http://u.jwtinside.com/hr-tech-trends-2015-webinar/.
For those who are unable to attend the live webinar, presentation materials and a link to a recording of the webinar will be sent to all who register.
About CARCO Group
CARCO is a HR technology and paperless workflow solutions company. Started in 1977 as a background screening company, CARCO has evolved to become a full-service HR partner, helping clients manage their new hire process in standalone solutions or integrated with their ATS. CARCO's Onboarding Solution eliminates paper processes and ensures efficient and compliant hiring. Full-service offerings include background screening, electronic I-9/E-Verify, vendor screening, and drug testing.
About JWT INSIDE
JWT INSIDE is a full-service employee relationship marketing agency, offering a range of recruitment advertising, employer branding, strategy and internal communications services. At JWT INSIDE, we believe People Join Cultures, Not Companies.