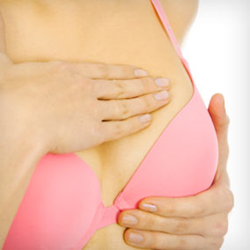 Washington, DC (PRWEB) October 28, 2014
Typically breast cancer isn't painful. Often breast cancer appears as a non-painful lump or mass. However, this does not mean that if someone is not experiencing pain that it's not a problem. If an individual waits for breast cancer to hurt or to start experiencing pain, they might not catch it in time before it becomes a more serious health issue.
Breast cancer is a serious concern for women and for good reason. Many women are diagnosed every year with it. There are several ways to help lessen the risk. Women should do regular and monthly self-exams. It is best to do both a visual inspection, usually in the mirror and take note of any changes in appearance of the breast and also a "hands-on" inspection. This is done by feeling the area around the breast as well as the breast itself. Check for irregularities, changes in the breast and any lumps or masses that were not present before.
There are a few physical signs to be on the watch for:
If an individual experiences a lump or swelling in the breast or armpit that isn't painful but is hard or has uneven edges.
A change in the normal appearance of the breast or nipple such as redness, dimpling or puckering.
If the nipple begins to discharge fluid, blood or puss.
Hormonal level changes due to menstruation, pregnancy, childbirth, menopause often result in changes in the breast and are not reason for concern. However, if one finds the breast does not return to a normalized state after the hormonal levels have subsided, they could have reason for concern.
Other changes in the body such as infection, illness or disease can cause changes in the breast and body.
Any time an individual experiences pain for an extended period of time they should see a doctor, as something more serious may be happening to their body. A professional can more clearly determine the exact cause and reason for the pain. Regardless of whether they feel pain in their breasts they should take preventative measures and keep a watchful eye for any early symptoms.
For more information on this and related topics, please visit Dr. Sanjay Jain's website at http://www.sanjayjainmd.com/.
About Dr. Sanjay Jain:
Sanjay Jain, M.D. MBA is a New York Times and USA Today Best Selling author, accomplished medical doctor, health expert, life coach and inspirational keynote speaker who has dedicated his life to helping people find their purpose by achieving a meaningful life that they deeply cherish.
Sanjay Jain is U.S. trained and a board certified physician with over 15 years of clinical experience. He holds certifications in Diagnostic Radiology, Integrative Medicine, and Healthcare Quality and Management. He is a graduate from the accelerated BS/MD program at The Northeast Ohio Medical University. He has diversified experience in the private practice, academic, and integrated multispecialty settings.
He was a former assistant professor at The Ohio State University where he also obtained his MBA at the Fisher School of Business. The combination of which has given him a unique voice and understanding of the many issues we face today in a real and practical sense.
Follow Sanjay on Twitter at @sanjayjainmd. His new book, Optimal Living 360: Smart Decision Making for a Balanced Life (Greenleaf) is available in stores now!