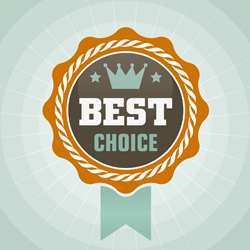 Homes with a burglar alarm installed experience significantly less attempted burglaries and less loss of property...
Houston, TX (PRWEB) October 27, 2014
New alarm system rankings have now become available at AlarmSystemPricing.com. The rankings are based on expert review of the country's top alarm system companies and the features that are offered to provide protection for homes and families.
Visit the new alarm system rankings available now at AlarmSystemPricing.com.
Alarm systems are designed to protect homes and families from intruders, deter property loss and provide quick response times in case of an emergency. Choosing the right system is important for consumers who want the best protection and the best value, which is why experts at AlarmSystemPricing.com release these alarm system rankings.
FBI reports indicate that a total of $4.5 billion dollars in property is lost each year to burglary. Homes with a burglar alarm installed experience significantly less attempted burglaries and less loss of property in the rare case of burglary. Additional statistics show that neighborhoods with a high concentration of alarmed homes have less incidents of burglary than comparable unalarmed neighborhoods.
The top alarm system rankings are made available to help consumers find the companies and information they need to make the best choice before installing an alarm system. The rankings provided by AlarmSystemPricing.com show which alarm companies are providing the best alarm systems, the most up-to-date features, and have the most trustworthy service resulting in more secure properties, more secure neighborhoods and less overall loss.
The top-ranked alarm systems also include important additional alerts. Many systems monitor for fire, flood, or carbon monoxide emergencies and optional monitoring for medical incidents is available for customers who need it.
Along with the rankings, AlarmSystemPricing.com provides detailed tips and information on how to choose an alarm system, what to ask before having one installed and how to get the most from an alarm provider.
Consumers should visit AlarmSystemPricing.com as a resource for finding the top alarm companies in the United States.
About AlarmSystemPricing.com:
AlarmSystemPricing.com is a team of home alarm system experts who are dedicated to helping consumers save time and money while researching home alarm systems. By focusing exclusively on providing alarm system reviews and related content about the home alarm system industry, consumers are able to get the information needed to make an informed decision from one location. For more information, go to http://www.AlarmSystemPricing.com.