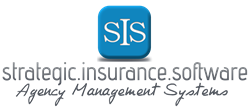 (PRWEB) October 24, 2014
To continue providing the best in data security and availability for an ever-expanding Partner XE user base, Strategic Insurance Software (SIS) has upgraded data hosting capabilities and increased capacity in the cloud computing infrastructure supported by SIS partner Expedient Data Centers.
"We're building out for growth," said SIS CEO Alex Deak. "This expansion is a result of our continued success in attracting new independent insurance agencies to Partner XE and underscores our continuing commitment to provide our clients with secure, reliable, leading edge technology to assist in operating their business."
SIS has partnered with Expedient since 2012 because of their expertise in IT infrastructure outsourcing and proven network of secure data centers. Partner XE, a leading agency management system, and all associated client data are housed on Expedient's highest capacity cloud computing infrastructure.
"SIS has always been a forward-thinking client." Bryan Smith, Regional Vice President for Expedient said. "It's been great to be able to provide them a platform that is designed to scale as their business needs change."
Through additional investment in Expedient services including cloud computing, colocation, disaster recovery, firewall, offsite backups, and archiving, SIS is maintaining and building upon their dedication to protecting data integrity. Partner XE users can be certain that their data will remain secure and available.
"We know we can count on SIS," said Michael Sweere, President of the National Association of SIS Partner Agents(NASPA). "They do everything they can to deliver the reliable, always available computing resources we need."
About SIS: Headquartered in Columbus, Ohio, SIS is the team behind Partner XE insurance software – an innovative web-based insurance agency management system that helps independent agencies streamline workflow and grow their business. Built on a foundation of strong technology and exceptional service, we're moving forward with a constant eye on innovation that will make independent agents' lives easier.
About Expedient Data Centers: In addition to traditional data center colocation services, Expedient is known for offering a wide range of managed services such as virtualization, cloud computing, remote backups, management of equipment, storage area networks and more. Expedient's ten (10) Data Centers are all fully staffed with trained technology professionals 24/7/365 and all of the facilities are seamlessly interconnected by a fully redundant, 10GB fiber optic ring, which allows the company to essentially offer one hosting option in any of ten (10), locations, across six (6), now seven (7) geographically diverse markets. Expedient was built through series of acquisitions in the early to mid-2000 timeframe, with all of its markets offering data center colocation services for 10 years or more. Expedient's individual markets are fully integrated to offer seamless solutions and support for over 1,500 corporate customers. Expedient's legal name is Continental Broadband LLC, which is a wholly owned subsidiary of Landmark Media Enterprises, LLC, a private firm with significant experience operating media and technology interests. Expedient's approach complements a variety of industry and government compliance requirements including SOX, PCI DSS and HIPAA, supported by third-party SOC attestation. For additional information visit http://www.expedient.com.