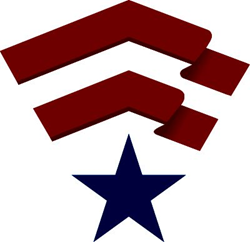 Westport, CT (PRWEB) October 23, 2014
Defense Mobile, a new 4G mobile service exclusively for veterans, military service members and their families, announces its newly appointed advisory board today. The board is made up of 10 individuals, each a high-ranking retired or former member of the US military with extensive business experience. The advisory board will serve to ensure that the company remains committed to its mission and connected to the military community.
The advisory board members represent almost every branch of the United States military and a wide range of industry experience, including, but not limited to, technology, education, engineering and government.
"The collective talent and military experience represented in Defense Mobile's advisory board is truly incredible," stated Brendan Reilly, chief executive officer at Defense Mobile Corporation. "Each individual brings unique qualities to the group that will strengthen the company's already dynamic executive team."
Defense Mobile has launched a nationwide 4G mobile service and a set of value-added applications that are designed to benefit, honor and reward U.S. military veterans and service members for their commitment and service. Defense Mobile brands include: ARMYmobile, NAVYmobile, AIRFORCEmobile, MARINESmobile and COASTGUARDmobile.
"Defense Mobile is committed to honoring our past and present service members and improving the lives of the military community through their new mobile service," stated Tidal W. (Ty) McCoy, former Acting Secretary of the U.S. Air Force. "I am proud to be a member of Defense Mobile's advisory board and am excited to see all that we will accomplish in the coming year."
The full advisory board, also viewable at defensemobile.net/management
Honorable Tidal (Ty) McCoy- Acting Secretary of the Air Force, US Air Force, Retired: Senior VP for government relations at Thiokol Propulsion, Founder and Vice Chairman of the George Washington National Bank and Trust, Founder, Chairman and CEO of Washington Capital Partners, LLC, Served as Acting Secretary of the Air Force, Acting Under Secretary, and Senior Assistant Secretary for 8 years, having been appointed by President Reagan and confirmed by the Senate.
Eric Olson aka "Bullfrog 14"- Admiral, US Navy (SEAL), Retired: Commander of the US Special Operations Command (USSOCOM), Adjunct Professor in the School of International and Public Affairs at Columbia University, Director of Iridium Communications Inc. and Under Armour, Inc., Senior Advisor to the Department of Homeland Security, Director of the non-profit Special Operations Warrior Foundation and the National Navy UDT-SEAL Museum.
Theodore G. Stroup, Jr.- Lieutenant General, US Army, Retired: Senior Fellow with the Association of the United States Army's (AUSA's) Institute of Land Warfare (ILW), Former AUSA VP for Education and Executive Director of ILW, Former Army Deputy Chief of Staff for Personnel, Former Chairman of the Board of USMA Association of Graduates.
Richard West- Rear Admiral, US Navy, Retired: President and CEO of Consortium for Ocean Leadership, Former Oceanographer and Navigator of the Navy, Member of University of Rhode Island's Graduate School of Oceanography Dean's Advisory Council.
Peter I. Wikul aka "Bullfrog 13"- Captain, US Navy (SEAL), Retired: President and Co-Founder of Imperium Global Partners, Served in two Underwater Demolition Teams, three SEAL Teams, two SEAL Delivery Vehicle Teams and two Special Boat Units.
John (Bob) Wood- Lieutenant General, US Army, Retired: Executive VP for the Armed Forces Communications and Electronics Association (AFCEA International), Managing Partner at Star Strategies, LLC, Former commander and staff officer to the Deputy Commander of the US Joint Forces Command, Former Deputy Commandant of the US Army's Command and General Staff College, Former Director of Joint Experimentation at US Joint Forces Command.
Robert O. Wray, Jr.- Rear Admiral, US Navy, Retired: CEO of Blue Star Veterans Network, Licensed professional engineer, Published author, Served as COO of the Navy's Military Sealift Command, Former President of the Navy's Board of Inspection and Survey.
Dan Rice- Captain, US Army (former): Co-Founder and Partner of the Thayer Leader Development Group at West Point, Co-Founder of the Marshall Fund, Co-Founder of SunDial Capital Partners, Award-winning author; created and co-authored the book "West Point Leadership: Profiles of Courage".
Tom Dyer- Captain, US Army (former): Chairman and CEO of the Board of Trustees of the U.S. Military Academy at West Point, Chairman and CEO of Data Path, Inc., Principal in Techsonic Industries.
Vince McBeth- Commander, US Navy, Retired: President of the McBeth Group International, Served as White House Fellow to the President of the United States, Special Assistant to the Secretary of Veterans Affairs, Administrative Aide to the Secretary of the Navy and Special Assistant to the Chairman of the Joint Chiefs of Staff.
About Defense Mobile
Defense Mobile provides mobile service, smartphones and apps designed to improve the lives of veterans, military service members and their families. Defense Mobile is a new nationwide 4G mobile service supported by veterans and designed for those who have served. The company offers the most popular smartphones, no annual contract plans, military-and-veteran only cash back rewards and applications that help veterans more easily manage the benefits they have earned. Defense Mobile has secured agreements to run on the largest mobile network operators, including AT&T and Sprint, so that veterans and military families receive superior coverage.
After validation of military service during purchase or activation, members receive both mobile service and value-added applications delivered directly to their mobile devices including: miliCASH, miliSOURCE, and miliMAIL. miliCASH is a mobile banking app with a pre-approved prepaid MasterCard® that delivers cash back rewards at participating merchants nationwide. miliSOURCE is an app that includes information about veterans' benefits available from the VA, state veterans' departments and veterans' service organization to help our members take advantage of all the benefits they have earned. Members also receive miliMAIL, a free email service that provides transitioning military personnel and Defense Mobile members with an email account that proudly confirms their affiliation to the branch of service they served.
You can learn more about Defense Mobile at DefenseMobile.com or the service brands at ARMYmobile.com, NAVYmobile.com, AIRFORCEmobile.com, MARINESmobile.com and COASTGUARDmobile.com.