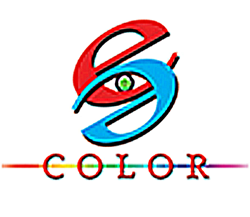 The technology we developed, in partnership with the Rochester Institute of Technology, is truly the first of its kind, bringing in an entirely new era of real-time color processing for still and video images
St. Augustine, FL (PRWEB) October 24, 2014
Entertainment Experience LLC announced today that it has received its first base patent for its groundbreaking color image processing technology. The company's innovative approach is the first to combine state-of-the-art color technology with physical models of human vision for a remarkably adaptive mechanism that captures the full range of depth and detail that comes closer to natural vision than any other image technology on the market.
"Receiving the patent for our technology represents a big step for us, and for the entire digital image display industry," said John Parkinson, CEO of Entertainment Experience. "The technology we developed, in partnership with the Rochester Institute of Technology, is truly the first of its kind, bringing in an entirely new era of real-time color processing for still and video images."
The only image processing technology that has been approved by THX, the extreme accuracy and the ability to react in real-time to input from ambient light sensors provides automatic adjustment to gaet the best possible displayed image in both sub-par lighting and bright sunlight. As a result, the patented technology (patent number: US 8,520,023 B2) displays vibrant and accurate colors in any lighting environment. Mark Fairchild, Director of the PhD Color Science Program at Rochester Institute of Technology, said, "eeColor is the first real-time video application using visual models to produce the brightest and most colorful images that I have seen."
eeColor's 3D color processing can be used for any current or future display, with any color gamut capability, including the new generation of Ultra High Definition (4k) displays. The result is highly accurate colors without the artifacts that were typical of previous color management methods.
"What is especially groundbreaking about our patented design is that it is implemented in software, so there is no additional hardware cost involved, and we are able to easily keep up with the rapidly evolving processing capability of current and future graphics processors, working across many different vendors' devices," said Parkinson.
eeColor tm customers include top global Original Design and Manufacturing companies and the brands for whom they work, and it has been well received at the 2014 CES exhibition in Las Vegas, the Society for Information Display, and at the annual Computex event in Taiwan.
About Entertainment Experience
Entertainment Experience, LLC was established in 2008 with a global focus changing the cost and value performance of digital entertainment solutions in homes. With the evolution of technology, it now travels with us. The company has seen a need to broaden its scope to look into optimizing all sorts of digital entertainment solutions. With its eeColor technology, EE has been creating solutions for all sorts of technology to adapt with the human eye-brain connection to process and project images in a similar, optimal manner. With their unique ability to provide the most affordable and highest quality color and visual experience on the market today, EE is on the fast track to provide and offer a premium viewing experience with all sorts of technology to users. For more information on Entertainment Experience, please visit http://www.eecolor.com/.