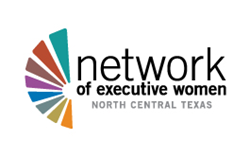 Dallas, TX (PRWEB) October 27, 2014
The Network of Executive Women North Central Texas will present Linda Dunkel at their fall event November 11, in Addison. As the CEO of the Bali Institute for Global Renewal, Dunkel works to build "global citizens" by developing leaders in Asia while mentoring women and young leaders around the world.
The luncheon will be held from 11:00 a.m. to 2:00 p.m. at the Crowne Plaza, 14315 Midway Road, Addison, Texas. The event is open to the public. Registration is $50 for NEW members and $60 for non-members.
Dunkel's topic, "Leading with Purpose: A Firm Persuasion in Your Own Leadership" will demonstrate her view on the importance of finding a work situation that is aligned with your true self and what gives you energy. Understand how you experience dedication to your work and gain clarity of what is associated with your "firm persuasion," a William Blake concept.
In addition to her work at the Bali Institute, Dunkel also serves on the Board of the Metropolitan Dallas YW which is dedicated to empowering women to become self-sufficient. Recent keynote speeches were delivered at The Women in Leadership Conference (WCEI) and the Arab Australian Chamber of Commerce in Sydney, Australia Prior to beginning her work at the Bali Institute, Dunkel served as the CEO of Interaction Associates for 10 years.
Space is limited and advance registration is required. Register now or visit the NEW North Central Texas region's homepage at newonline.org.
About NEW
The Network of Executive Women is the retail and consumer products industry's largest women's leadership organization, with 8,700 members representing 750 companies. The Network has 100 national sponsor companies and 20 regional groups in the United States and Canada. It hosts more than 100 local events and two national conferences each year. For more information visit newonline.org.
Network of Executive Women, 161 N. Clark St., Chicago, IL 60601