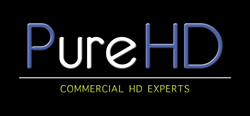 PureHD has clearly demonstrated its ability to apply its resources and expertise...
Sudbury, MA (PRWEB) October 24, 2014
VideoPropulsion® (OTC:VPTV) reported today that it has begun supplying it's on-premises, cable television (CATV) FloodGate® head-end appliances for free-to-guest (FTG) IPTV to PureHD, a leading operator of hospitality television services in the North America.
Carl Pick, Chairman & CEO of VideoPropulsion states, "The relationship with PureHD represents a powerful opportunity for VideoPropulsion to significantly expand our presence in the IPTV, cable, and hospitality worlds. PureHD has clearly demonstrated its ability to apply its resources and expertise not only to enter, but to lead major hotel market segments in the US and Canada. We're excited to partner with them as we focus our combined energies serving a broader range of customers with industry-leading HDTV servives."
PureHD's premium hotel clients for CATV IPTV so far include the Crosby Street and 1 Hotel Central Park in New York City, Virgin Chicago, and Thompson Miami Beach with content supplied by Time-Warner, Comcast, and Atlantic Broadband, and Internet enabled, high definition, flat screen TVs from LG® and Samsung®. The VideoPropulsion FloodGates provide secure delivery of programming to rooms using LG's Pro:Idiom® or Samsung's SamsungLYNK™.
"We are indeed pleased to expand our partnership with our trusted supplier, VideoPropulsion, into the IPTV cable world," said Tom Pullen, CEO of PureHD. "Our Internet and cable television business is being built on the success of tens of thousands of satellite-based coaxial rooms done with VideoPropulsion head-end equipment throughout North America."
About VideoPropulsion
Now in it's 40th year, VideoPropulsion has been a world leader in hardware and
software for high performance, low cost per stream, digital content manipulation, and has established a reputation for providing unique HDTV, VoD, and IPTV products. The Company offers revolutionary FloodGate satellite and CATV transcryption appliances as well as OEM computer modules for a variety of applications, including streaming, multiplexing, demultiplexing, modulation, demodulation, transcoding, encryption, and splicing MPEG formatted data.
For further information, contact:
Kathy Cain
Vice President of Sales
VideoPropulsion
255 Info Highway
Slinger, WI 53086
(262) 644-1000 x107
sales(at)videopropulsion(dot)com
http://www.videopropulsion.com
About PureHD
PureHD is a hospitality technology corporation established to provide comprehensive HDTV entertainment solutions to hotels, schools, and hospitals throughout North America. PureHD's team of experienced hotel professionals has assembled a suite of products specifically designed to meet the unique needs of the US and Canadian hotel marketplace. PureHD's High-Definition Free-To-Guest (HD-FTG) television programming products provide hotels with an all encompassing, 100% digital, end-to-end solution. High quality programming is delivered from DISH Networks, Bell (Canada), and numerous Cable companies throughout North America, utilizing commercial grade hardware to ensure maximum programming uptime.
For further information, contact:
Tom Pullen
President
PureHD
365 Boston Post Road #360
Sudbury, MA 01776
(978) 261-3222
sales(at)purehd(dot)com
http://www.purehd.com
VideoPropulsion and FloodGate are registered trademarks of VideoPropulsion
Interactive Television, Inc. LG and Pro:Idiom are registered trademarks of LG Electronics, Inc. Samsung is a registered trademark and SamsungLynk is a trademark of Samsung Electronics.