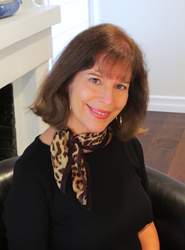 A great real estate agent must be 100% professional yet also 100% human, said Grayson
San Diego, CA (PRWEB) October 25, 2014
For Katherine Grayson the decision to join Real Living Lifestyles started a year and a half ago when she and her husband purchased a home and the selling agent was with Real Living. It was an extremely challenging transaction, but they credit their agent for making the process as smooth as possible for them. When Grayson started looking at brokerages to join herself, she meet up with Suzanne Drace from the Real Living Lifestyles La Costa/Encinitas office. Grayson was immediately impressed and decided it was simply no contest - no other firm seemed as buttoned-down and committed to client service (and her own career success) as Real Living Lifestyles. The environment was warm and people-focused, and Grayson felt it was a perfect fit.
Grayson is confident that real estate is the perfect career path for the next chapter in her life. She is a self proclaimed "rehab addict" and is currently on her fourth home renovation. Her friends have called on her to stage their homes as she has a knack for making a home come alive. When it comes to her own projects Grayson has been very hands on, serving as designer, project manager and procurer. These skills will be especially helpful with buyers as she can give them a vision of what a house could be. For sellers overwhelmed by the prospect of marketing a "too lived-in" home, she can find the version of that home that will sell—even if it's underneath a lot of rubble.
With a professional background in publishing and marketing communications, she has the strength and expertise to both market clients' properties and also best determine how to reach their unique buyers. Grayson believes that you have to be able to trust your real estate agent with your life, because your home (or business) is your life. She acknowledges that buying or selling a home or business can be an emotional and anxiety-ridden experience. "A great real estate agent must be 100% professional yet also 100% human," she says.
Grayson likes to stay active with her memberships in NAR, CAR, & NSDCAR. In addition to those associations she is a member of EWIP (Exceptional Women in Publishing), the Association of Magazine Publishing, and Connect: Professional Women's Network, among others.
"Katherine Grayson comes to Real Living with savvy business experience and entrepreneurial spirit. Her knowledge of processes and commitment to client satisfaction is unparalleled. We are excited to have Katherine join our amazing team," said Suzanne Drace branch manager of the Forum office.
Currently Grayson lives with her husband in Oceanside where they enjoy the beautiful weather. In her spare time she writes novels and has two yet to be released.
To contact Katherine her email is katherinebgrayson(at)gmail(dot)com [please note "b" middle initial] and she can also be reached by phone at #818.339.3186.