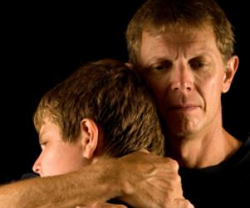 Washington, DC (PRWEB) October 28, 2014
Bullying is not an uncommon trend today in schools and even workplaces. Bullying in schools is quickly becoming an epidemic and more awareness needs to be directed at the issue as quickly as possible. In honor of Bullying Prevention Month, Dr. Sanjay Jain has provides some advice from his book on how parents can help their children better prepare for future bulling.
As a parent, one wants to be sure his or her child is safe from not only school bullying but any bullying that may extend throughout the child's entire life. The adolescent age is basically the formative stage and a child that falls victim at this stage, can be susceptible to become victimized and bullied even in the workplace as an adult. That is why parents should do everything possible to ensure the child is not bullied.
There are different anti-bullying programs organized by schools and even workplaces to tackle the bullying. These programs are usually directed at reeducating these bullies to convince them to stop bullying. These programs have been largely unsuccessful because the key element in bullying is usually neglected. Bullying is often a result of self-confidence, self-esteem, and emotional health, the main focus in stopping bullying in schools should be directed at the bullied student or the potential victim.
Rules and punishments are only temporary solutions to the permanent problem of bullying. The best way for a parent to stop or even prevent his child from bullying is to empower the child with methods and techniques that have been proven to help the child become the kind of person bullies never want to pick on.
It starts with identifying the characteristics bullies look for in their victims and changing those features so that bullies ignore them or even use those characteristics as strength making the words and actions of bullies have no impact.
The fact remains that no matter the number of anti-bullying programs organized in schools or how many parents against anti-bullying we have, the only real solution to bullying lies in the hands of the children. Children need to become "bully-proof" and bullying will be a thing of the past. Parents need to take an active role in building the esteem of children and teaching them that they get to choose how people treat them.
For more information on this and related topics, please visit Dr. Sanjay Jain's website or purchase his new book Optimal Living 360: Smart Decision Making for a Balanced Life at http://www.sanjayjainmd.com/.
About Dr. Sanjay Jain:
Sanjay Jain, M.D. MBA is a New York Times and USA Today Best Selling author, accomplished medical doctor, health expert, life coach and inspirational keynote speaker who has dedicated his life to helping people find their purpose by achieving a meaningful life that they deeply cherish.
Sanjay Jain is U.S. trained and a board certified physician with over 15 years of clinical experience. He holds certifications in Diagnostic Radiology, Integrative Medicine, and Healthcare Quality and Management. He is a graduate from the accelerated BS/MD program at The Northeast Ohio Medical University. He has diversified experience in the private practice, academic, and integrated multispecialty settings.
He was a former assistant professor at The Ohio State University where he also obtained his MBA at the Fisher School of Business. The combination of which has given him a unique voice and understanding of the many issues we face today in a real and practical sense.
Follow Sanjay on Twitter at @sanjayjainmd. His new book, Optimal Living 360: Smart Decision Making for a Balanced Life (Greenleaf) is available in stores now!