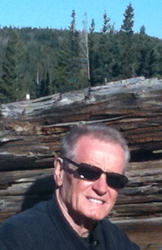 Older Americans have been adapting all their lives, and they don't stop when they turn 50. Advertiser Boomer-phobia limits profits and market share in an economy that is far larger than that of any EU country
Boulder, CO (PRWEB) October 28, 2014
Startup Boomers for Boomers (B4B) creates a unique network of consultants, researchers and strategists aged 50 and older. It aims to help advertisers better relate to and engage American Baby Boomers, a marketplace the firm has discovered is even larger and more important than previously thought.
New B4B research extends the starting point of the socio-cultural Boomer generation from 1946 back to 1940, when the Depression-era slump in the U.S. birth rate finally turned around (Source: CDC.).
The firm's analysis concludes that children born 1940 to 1945 grew up in the same dynamic culture as their slightly younger siblings – one shaped by television, prosperity, technological progress and optimism. And B4B CEO, C. Barry Robertson, comments that many Boomer icons were born in those years. "It's difficult to think of The Monkees, Jimi Hendrix or Gladys Knight as part of the earlier Silent Generation," he says.
Dubbed the Boomer-Plus Generation by B4B, Americans born 1940-1964 number 89 million and own over two thirds of U.S. household net worth according to data from the Federal Reserve.
If it were a country, the Boomer-Plus Generation would be the 15th most populous on the planet - a bigger, more affluent market than Germany or France or the UK, and far larger than Canada and Australia combined.
The core B4B business concept is that clients need experts who have lived the Boomer experience themselves in order to capitalize on the generation's huge spending power. So, all team members are aged 50-plus and undergo an in-depth certification process before becoming qualified mentors, interpreters and coaches.
The startup aims to address the difficulties advertisers have in relating to the Boomer market. As the New York Times has pointed out, Boomers are seen as less relevant by mainstream brands and are perceived, unlike younger people, as less willing to "change the past way of doing things."
Robertson strongly rejects this line of thinking. "Older Americans have been adapting all their lives, and they don't stop when they turn 50. Advertiser Boomer-phobia limits profits and market share in an economy that is far larger than that of any EU country," he says.
Launched in September, 2014, B4B publishes the free weekly 15th Nation Newsletter to introduce Millennials and overseas brand planners to the Boomer-Plus experience.
About Boomers for Boomers
Boomers for Boomers (B4B) is headquartered in Boulder, Colorado. The firm offers custom research, consulting services, workshops and white papers to acculturate advertisers to Boomer-world.
Its team members provide expertise across a wide range of product categories and skill sets. Are all aged 50 and over, and all must go through the firm's unique B4B certification program.
CEO C. Barry Robertson began his consulting career at Marplan, Los Angeles, the market research division of Interpublic. He was a co-founder of J. D. Power & Associates in 1968 before going solo in the late 1970s.