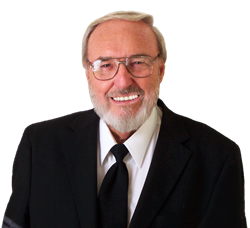 Anyone can now prepare a sermon, class, speech or study material quickly and accurately straight from my work
Abilene, Texas (PRWEB) October 24, 2014
The House of Yahweh in Abilene, Texas is gearing up to release new computer software they have had in the works for months, called Yisrayl Hawkins Says. The software is designed to allow a person to easily search through publications and sermons, given by Yisrayl Hawkins, and quickly receive results, on the spot, in every book the topic was mentioned. The user has the option of reading the book, right in the program, or copying and pasting sections into documents for quick notes.
"People are always asking me which sermon did I speak about this or that. I needed a way to have them get the information quicker, and this software was the answer," Yisrayl says.
"Anyone can now prepare a sermon, class, speech or study material, quickly and accurately, straight from my work," he says.
There are currently over 20 books pre-loaded in the Yisrayl Hawkins Says program that will work on windows computers. The group is also working on a mac version, as well as turning the software into apps for phones and tablets.
The software is in its final stages and is set to be released in the next few weeks. Pre-orders can be made by calling 1-325-893-5899, Sunday through Thursday, 8:00 am - 5:00 pm Central Time, or visiting http://www.yahweh.com.
About Us
The House of Yahweh, fully recognized in 1983 as a non-profit organization in the United States of America, continues to this present day to fulfill its commissioned work of preaching and publishing the only True Message of Salvation.
According to Last Days' Prophecy, The House of Yahweh, as the Seventh and Last Work of Yahweh, presents a Message of Peace to the entire world.
Free informative booklets on a variety of topics, a monthly magazine and newsletter, as well as weekly live- stream programming, provide instruction to those who search for Spiritual Truth, family values, health and well-being.
Restoring the Rightful Name of Yahweh and the True Name of the Savior, Yahshua, Whose Names were removed by the Roman Catholic Church and replaced in the Holy Scriptures with words such as lord and god, The House of Yahweh has correctly restored the Heavenly Father's Name and also restored the Savior's True Name in the translation named in Scripture, The Book of Yahweh. Doing so, ascribes to the Heavenly Father, the loving, caring attributes that establish Yahweh as the One and Only Heavenly Father at the core of all Teachings from the Great House of Yahweh. Father Yahweh gave mankind a pattern for living, a code of conduct, which The House of Yahweh teaches and promotes as The Body of 613 Laws established by Yahweh, Himself, from the very beginning.
Media Contact
Rebekah Mathews or Teshua Schoenheinz
(800) 613-9494