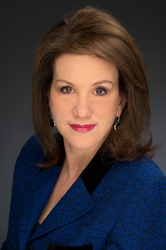 This was an enormous victory for the defense as such motions are rarely, if ever, granted in the federal court.
Philadelphia, Pennsylvania (PRWEB) October 24, 2014
In a highly publicized case, federal defense attorney, Hope Lefeber, successfully convinced Judge Edward Smith to grant her Motion to Withdraw Guilty Plea. In U.S.A. v. Sonia Panell, Crim. No. 14-70 (E.D. Pa.), Ms. Lefeber's client previously pled guilty to solicitation to commit murder for hire. According to court documents, Ms. Panell allegedly solicited an informant to kill witnesses in her paramour's criminal case. Although the defense contended, at all times, that Ms. Lefeber's client had been entrapped, the government failed to disclose any exculpatory evidence, and, therefore, Ms. Panell pled guilty, reserving her mitigating arguments for sentencing. Ms. Lefeber persisted in requesting all exculpatory information and the Judge ordered that the government produce it.
Shortly after the Judge's Order, the government produced a virtual treasure trove of exculpatory evidence about its corrupt informant. The government revealed the informant's prior admissions of fabrication of evidence, prior failed polygraphs and a history of payment totaling approximately $275,000 from the government. Seeing this extraordinary exculpatory and impeachment evidence, Ms. Lefeber immediately filed a Motion to Withdraw the Guilty Plea.
Today, the Court agreed with Ms. Lefeber and granted her Motion. Ms. Panell was immediately released from prison upon the filing of this Motion and will now proceed to trial. Ms. Lefeber explains that this was an enormous victory for the defense as such motions are rarely, if ever, granted in the federal court.
About Hope Lefeber:
In practice since 1979, Lefeber is an experienced and aggressive criminal defense attorney in Philadelphia. As a former Enforcement Attorney for the U.S. Securities & Exchange Commission, Lefeber uses the knowledge she gained while working for the government to best defend her clients facing serious state and federal charges related to drug offenses and white collar crime, including business and corporate fraud, mail and wire fraud, money laundering, financial and securities fraud, and tax fraud.
A member of the invitation-only National Trial Lawyers Top 100, Lefeber has been recognized by Thomson Reuters as a 2014 Super Lawyer. She has represented high-profile clients, published numerous articles, lectured on federal criminal law issues, taught Continuing Legal Education classes to other Philadelphia criminal defense attorneys and has been quoted by various media outlets, from TV news to print publications.
Learn more at http://www.hopelefeber.com/