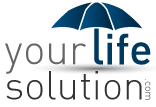 There is no life insurance that covers suicide from day one, but all individually issued life insurance contracts in America cover suicide after the two-year contemptibility period
Chicago, IL (PRWEB) October 24, 2014
YourLifeSolution.com, an online service which allows consumers to apply for and quote their own life insurance from competing life insurance carriers, is today publishing an explanation of exactly how life insurance works in regards to suicide. According to YourLifeSolution.com, there is an exceptional amount of misinformation regarding this topic and all of it can be clarified by referencing some basic life insurance regulation.
"Life insurance is issued under a premise called 'incontestability'. After a policy has been in force for two years it becomes incontestable. This means that the suicide clause and a material misrepresentation can not be used to rescind life insurance coverage. In fact, life insurance policies actually state that the suicide exclusion is only in force for those two years. In most places, the contestable period starts over upon renewal or if the beneficiary of the policy has been changed. Otherwise, suicide is absolutely a covered cause of death. This is why I always say that life insurance is the most bulletproof form of coverage available to individuals. There is no life insurance that covers suicide from day one, but all individually issued life insurance contracts in America cover suicide after the two-year contemptibility period", said Eric Smith, the founder and independent life insurance agent of YourLifeSolution.com.
Information about the contemptibility period can be view here: http://www.tdi.texas.gov/pubs/consumer/cb018.html.
YourLifeSolution.com invites all adults to view their own life insurance rates online within the site's homepage. Consumers can also get information by phone directly from Eric Smith by dialing 888.374.2764.