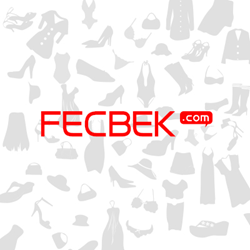 (PRWEB) October 27, 2014
Today, Fecbek, a well-known fashion accessory manufacturer and retailer, has delightedly announced its new arrivals of excellent handbags. The company's CEO believes that all customers will find something suitable on its website.
Handbags tend to be a necessity for fashionable ladies of all ages. The company's new handbags are created by famous designers; all of them are unique and fashionable. What's more, they are light and handy. The company has been working in the fashion field for many years; a lot of its products are popular in the international market. This is why it decided to unveil the new handbag collection. At the moment, a large proportion of its items are offered at discounted rates.
This company's handbags are delicately made by experienced workers. The zipper, the cloth, the liner and the pattern of the handbags are all high quality. These great items will make all ladies look fashionable and charming. The prices here are also affordable. To find out more, please visit its website: http://www.fecbek.com/handbags/.
About Fecbek.com
Fecbek.com is a leading online retail and wholesale store specializing in selling clothing, shoes, bags, wedding and occasion dresses, cosplay, costumes and beauty products. Owing to its thousands of cheap, high quality products, the company has won a lot of loyal customers in the global market. Also, it often announces new items online.
For more information, please visit http://www.fecbek.com/.