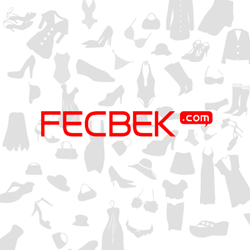 (PRWEB) October 28, 2014
Today, Fecbek, a well-known fashion accessory manufacturer and retailer, has delightedly unveiled its new range of exquisite heels for women. The current slogan of Fecbek is "Let's get top quality items at the lowest prices."
Heels are more and more popular among young ladies. They can make ladies look taller and more elegant. All heels from Fecbek are made with great materials. They would be very comfortable to put on.
The heels are elaborate; they are created by the famous designers. Also, they turn out to be very tough and safe. The styles of the heels are various for females of different ages. The liner of the heels is also high-qualified which will make feet at ease. Customers from all over the world can get the most fashionable heels and be the attractive female star at essential occasions. To see more, please visit:
http://www.fecbek.com/womens-heels/.
About Fecbek.com
Fecbek.com (Fecbek) is a leading online retail and wholesale store specializing in selling clothing, shoes, bags, wedding and occasion dresses, Cosplay, costumes and beauty products. With a wide selection of products at a low price, the company has been universally recognized for honesty, high efficiency and thoughtful services; it has built a long-term relationship with many customers.
For more information, please visit http://www.fecbek.com/.