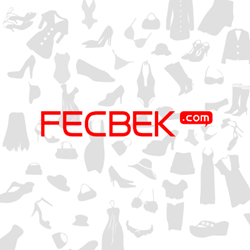 (PRWEB) October 29, 2014
Today, Fecbek, a leading fashionable clothing manufacturer and retailer, has happily unveiled its new collection of female jeans for clients from every part of the world. All of the new items are elegant and charming.
On the company's website, customers can find the most popular jeans with all shades of colors and varieties of styles. The jeans from that company are for the customers from all over the world. What is worth mentioning is that the fabric, cloth and zippers of the jeans are all processed with extremely strict standards. So, the jeans are very abrasive and tough enough to bear different challenges. The color of the jeans does not easily fade as long as you wash them in the proper way. The design of the jeans is customized for customers with different tastes with very reasonable prices. One can always find what they want at Fecbek. Wearing the jeans purchased from that company can make one to be the shining star on any occasion. One can fine the jeans that will change theirs life! To find out more, please visit http://www.fecbek.com/womens-jeans/.
About Fecbek.com
Fecbek.com is a leading online retail and wholesale store specializing in selling clothing, shoes, bags, wedding and occasion dresses, Cosplay, costumes and beauty products. With a wide selection of products at a low price, the company has been universally recognized for honesty, high efficiency and thoughtful services; it has built a long-term relationship with many customers.
For more information, please visit http://www.fecbek.com/.