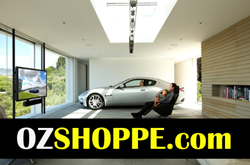 Ozshoppe is among the first to offer an integrated set of products and services solely to promote better health and general wellbeing.
Melbourne, Victoria (PRWEB) October 25, 2014
Since its establishment, Ozshoppe has become the preferred platform that provides a broad and comprehensive range of health-related resources. Today, it is the portal that most people would visit to find out about the latest developments and current resources concerning health and fitness.
Ozshoppe is among the first to offer an integrated set of products and services solely to promote better health and general wellbeing. This includes offering up-to-date information and resources about best practices and all health-related areas. Besides that, Ozshoppe collaborates with top dietary supplement manufacturers to recommend only the best and most effective health products.
In the coming weeks, Ozshoppe will be embarking into providing a whole new experience for its members. This will come through the new nutrition and health portal which will provide only the best resources which are relevant and current.
There will be a complete guide to all the different types of common diseases. Top killer diseases like cancer, cardiovascular diseases, diabetes and hypertension are among those that will be explained in detail. This will include the common symptoms associated with these diseases and methods used to diagnose and treat them. This segment is an important feature in this new launch as it is a one-stop venue for anyone who has immunity health concerns and symptoms. As such, it can be the initial reference point for anyone who are facing problems but wants to maintain anonymity before seeking professional help. By understanding the symptoms and next course of action, the patient can make more calculated decisions on what to do next.
Another exciting new segment of this launch will involve a concise guide to dietary supplements and health products. In order to understand what type of supplement is most suitable, members can now learn about the importance of nutrition. This will include a directory of minerals and nutrients that are important for the body. Members can read about the many types of vitamins and recommended dosage that the body needs.
This section will provide all the information needed that include the best source of these vitamins as well as other minerals. There will be detailed explanations on the roles of fish oil, calcium, magnesium and others as well as their best sources in foods. Besides that, the role of antioxidants and how they combat free radicals will be explained here. This is an important resource as people today are not aware of their existences.
Meanwhile, a section on facial and skin care is included. This segment provides a guide on the type of facial care products which should be used to promote better skin health. The importance of using products with no preservatives is stressed here so that there will be no negative effects in the long term. On top of that, there is a guide on facial care products with no parabens and how these chemicals can cause detrimental effects on the skin.
To kick-off this launch, there will be a roadshow organized at major areas. This event is held to create more awareness of good health and general wellbeing. Visitors to the roadshow will be given free health-screening with recommendations from experts in the related field. There will be free dietary supplements from top health product manufacturer to be given away at the event to create more awareness of the importance of minerals and nutrients. On top of that, there will be talks and consultations provided for anyone who has health concerns and would like to learn more about them.