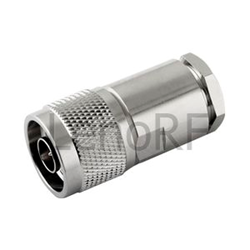 (PRWEB) October 24, 2014
Recently, LenoRF, a well-known electrical equipment factory, has unveiled its new range of N RF Connectors Male Clamping for RG58 Coaxial Cable. What's more, the supplier has launched a big promotion to expand its market share. On its website, all the newly announced N RF Connectors are available at discounted prices, up to 35 percent off.
"We are glad to release our new N RF Connectors Male Clamping for RG58 Coaxial Cable for customers from around the world. As is commonly noted, the demand for practical N RF Connectors is huge in the global market. Thus, our major officials decided to create these new N RF Connectors. Please pay attention that the promotion will last until October 30, 2014," the company's development manager says.
True enough, LenoRF insists on employing experienced designers and skilled workers. Most of its high quality items are popular in the global market. Moreover, the firm has recently introduced a lot of high end machinery and equipment.
Along with N RF Connectors, LenoRF is also offering thousands of practical products on its website, including SMA connectors, SMA cables, SMA connectors, RP-SMA connectors and many others. According to the company's chief executive officer, worldwide clients can see the detailed information about the new items on its website.
About LenoRF
LenoRF is an online supplier of high end electrical equipment. It is a China-based company that aims to provide customers with high quality products at the lowest possible prices. Customers can try the company's products through sample orders with a long-term contract. Most customers come back soon after receiving their first deals.
More details about the company's useful products can be found at http://www.coaxial-connector.com/product/n-rf-connectors-male-clamping-for-rg58-coaxial-cable/.