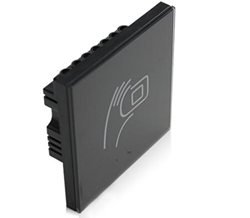 (PRWEB) October 25, 2014
SWAccessControl.com is a leading access control manufacturer from China. Recently, the company has added more than 50 brand new Embedded Access Readers to its product category. These new items come in several different specifications.
The company's sales manager says, "We are excited to announce our new embedded access readers. If you are in need of some access readers, please take a little time to browse through our website. You can find a lot of excellent items offered at low prices."
It is worthwhile to mention that the company insists on offering high quality access readers; its aim is to help worldwide clients make their houses safer. In the past few months, the company's business growth was greatly stimulated. The company's stock is limited, so customers who are in need of affordable access readers should visit its website as soon as possible.
SWAccessControl.com always stands in front of other suppliers, offering a wide range of high quality door access control systems, electromagnetic locks and other related products to its customers worldwide. It is tiring for any customer to visit dozens of online stores for door access control systems and other accessories. The increasing demands of one-stop door access control solutions have pushed SWAccessControl.com to provide such services.
About SWAccessControl.com
SWAccessControl.com is a leading online store of access control system products. With an aim of offering the most affordable and convenient products, the company often announces new innovative products. In addition, it launches big promotions at its one stop website frequently. Customer service is the top priority of this professional supplier.More details about its high quality products can be found at
http://www.swaccesscontrol.com/?content/product/251/index.html.