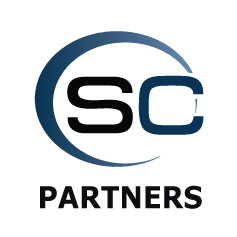 We are fortunate to have some of the most talented business partners in the industry
BOSTON, MA (PRWEB) October 27, 2014
New Q4-2014 incentives help SoundConnect partners grow and profit. SoundConnect, an industry leading unified communication and collaboration provider, launches new incentives for its partners and agents to deliver cloud-based audio and web/video conferencing solutions to their clients and accelerate growth opportunities.
With SoundConnect's Q4 incentive partners will earn $400.00 rewards for every twenty-five video and/or web conferencing licenses sold, now through December 31st, 2014.
According to SoundConnect President, Tom Sullivan, "We are fortunate to have some of the most talented business partners in the industry. As a result, SoundConnect is on target to more than double channel revenue in 2014. We want to reward and recognize our partners for their contributions. Our Q4-2014 incentives provide us with the means to do just that."
With unmatched service offerings within all aspects of telephony, unified communications and collaboration, including Microsoft hosted services, working with SoundConnect leads the way to increasing sales volume. SoundConnect agents and partners retain exceptional support and the highest commissions paid to channel sales partners.
SoundConnect's dedication to channel programs is empowered by award-winning customer service and support, proactive sales strategies and high commission schedules. As a result of this commitment, SoundConnect recently recognized as one of the nation's Fastest Growing Private Companies for the second consecutive year. SoundConnect was named the 1195th fastest growing American company, with an astounding 368% growth in revenue since 2010. The Telecom Association also recently named SoundConnect among the top five Conferencing Providers for 2013. These honors showcase SoundConnect's long-term commitment of providing next generation business communication solutions and customer service excellence.
About SoundConnect
SoundConnect specializes in unified business communications. Their offerings include a comprehensive portfolio of Unified Communication and Collaboration services including: Microsoft hosted services, Lync, Adobe Connect, WebEx, audio conferencing, webcasting, video conferencing. SoundConnect's comprehensive communication technologies are customized and implemented to optimize the requirements of their customers. SoundConnect's streamlined communications services improve productivity, expand communications, reduce operational expenses and provide tools that empower collaboration efficiency.