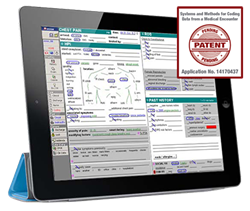 Without EV, I think our coders would have to move into the emergency room.
Dallas (PRWEB) October 28, 2014
T-System Inc. today announced that Dosher Memorial Hospital in Southport, North Carolina has successfully piloted EV™ version 4.1 service pack 2 which includes patent pending multi-level feedback technology and optimized clinical content for ICD-10-CM.
Dosher Memorial Hospital, a critical access hospital, has taken a proactive approach to ICD-10-CM preparation, including participating as a pilot site for EV's ICD-10-CM release.
"I really don't know how anyone will successfully implement ICD-10-CM without EV," said JoAnn Turzer-Commesso, emergency department director at Dosher Memorial Hospital. "The level of specificity required for ICD-10-CM is embedded into the clinical content in the system, along with visual cues as an additional reminder for insufficient documentation. Without EV, I think our coders would have to move into the emergency room."
The patent pending technology involves an automated, multi-level feedback system that helps clinicians document accurately for ICD-10-CM without any interruption in workflow. The visual cues include color coding (optimized for color-blindness), symbols and a feedback viewer to alert clinicians to insufficient documentation that can result in less specific ICD-10-CM codes. Clinical content consistent with ICD-10-CM terminology and structure has been built into the system. Once documentation is completed by the clinician, an ICD-10-CM code is produced by the system.
"We started preparing for ICD-10-CM over three years ago. There's a common misconception that ICD-10-CM is a coding problem, but it's really a documentation problem – coders can only code what has been documented," said Mark Pilarski, vice president and general manager at T-System. "We felt it was important to remove the burden from clinicians by building the appropriate clinical content directly into the system, and developing multi-level feedback technology that provides visual cues and alerts for insufficient documentation."
About Dosher
Dosher Memorial Hospital is a critical access community hospital with 25 staffed acute care beds and 64 licensed skilled nursing center beds. Approximately one mile from Cape Fear, the hospital is located in the coastal historic town of Southport, NC in Brunswick County. For more information, visit http://www.dosher.org or find Dosher Memorial Hospital on Facebook.
About T-System
T-System Inc. advances the practice of emergency medicine with solutions proven to solve clinical, financial, operational and regulatory challenges for hospitals and urgent care clinics. About 40 percent of the nation's EDs use T-System solutions to provide an unmatched patient experience. Through gold-standard documentation, revenue cycle management and performance-enhancing solutions, T-System optimizes care delivery from the front door through discharge and beyond. Today, more than 1,900 facilities across all 50 states rely on T-System solutions. For more information, visit http://www.tsystem.com.