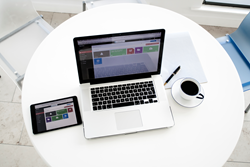 (PRWEB) October 27, 2014
Over the coming weeks, Suntico will host a series of webinars discussing how companies can grow their business using email marketing and their existing Sage 50 information.
Small-and-midsized businesses (SMBs) invest a substantial amount of time and resources attempting to increase their customer base, yet often overlook email marketing as a tool to effectively strengthen customer relationships and communicate with clients.
Suntico's new web series will discuss the fundamentals of email marketing and explore how SMBs can use it to create and maintain customer relationships.
It will also examine how companies can use their existing Sage 50 Accounting data to improve results, segment lists and execute highly targeted marketing campaigns.
The first episode will look at the basics of eMarketing and how it can benefit SMBs, as well as offering an overview of upcoming topics in the series. It takes place on October 29th at 1pm EDT and is free to attend.
Information on attending can be found on the Suntico Events page.
About Suntico:
Suntico is an online CRM alternative for companies using Sage 50 software. It provides business managers and sales representatives with instant access to relevant business records, notes, discussions and tasks from any web-enabled device.
It is currently available for Sage 50 Accounting US (formerly Peachtree), Sage 50 Accounting Canada (formerly Simply Accounting) and Sage 50 Accounts in the UK and Ireland.
See the Suntico website for more details.