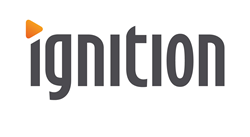 I was actually logged in from home up to when the eye came over.
Bermuda (PRWEB) October 26, 2014
As Bermuda continues to deal with the aftermath of hurricane Gonzalo, Ignition worked around the clock 24/7 to ensure that all of their systems in all datacenters maintained 100% availability. Clients were able to continually access their systems throughout the storm both locally and globally.
One pleased customer indicated "I was actually logged in from home up to when the eye came over."
Ignition's 24x7 helpdesk and strategically placed resources in other jurisdictions enabled them to work continuously throughout the storm and immediately respond to any client notifications.
Chief Executive Officer Graham Pearson says "I'm extremely proud of our team for the exceptional customer service that they provided to our clients during this difficult time and throughout the year. Times like these reinforce the importance of being prepared for any situation when it comes to business continuity."
Ignition has a number of hosted systems for their clients that provide geo redundancy options between Bermuda, Curacao, and Halifax, providing a full suite of business continuity and disaster recovery solutions.
Contact
For further information please contact:
The Ignition Group of Technology Companies
Phone: 441-448-4358
Email: info(at)ignitionmsp(dot)com
Ignition has offices located in Bermuda, Halifax, and Cayman Islands with representative offices in Curacao, Jamaica, and Trinidad. Visit http://www.ignitionmsp.com for more information.
About Ignition Technology Group
Ignition is an IT services organization that has provided IT solutions to clients in the Caribbean and North America for over a decade. Ignition's Business Solutions practice provides comprehensive governance, risk, and compliance solutions to fit the needs of organizations such as banks, financial institutions, multinational companies, legal and accountancy practices, fund managers, and trust professionals. Ignition is also one of the leading IT service providers offering Managed Services, Cloud Computing, Business Continuity/Disaster Recovery, Data Backup and Storage, Virtualisation and 24x7 Service Desk support. For further information visit http://www.ignitionmsp.com.