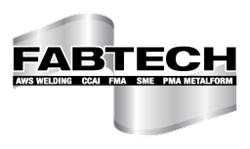 Coopersville, MI (PRWEB) October 28, 2014
SelfLube the leading U.S. manufacturer of precision mold and die components, will be displaying its product line of wear plates, wear strips, gibs, bushings, parting line locks and many others, at the Fabtech Expo. This is North America's largest trade show focusing on the metal forming and fabricating industries. The expo will be held this year November 11-13 at the Georgia World Conference Center in Atlanta, Georgia.
SelfLube will be exhibiting at Booth: B1024 this year and will have on display both its self-lubricating and conventional components. Self-lubrication is achieved using embedded graphite plugs and because graphite is an extremely stable substance, the lubrication that it provides is permanent.
This will be SelfLube's 17th year exhibiting its precision components, at Fabtech. The expo will also include live equipment demonstrations, educational sessions and presentations led by experts that will discuss latest industry trends and technology in the metal forming, fabricating, welding and finishing industries.
With a solid reputation for quality and customer service backed by five successive zero non-conformance ISO 9001:2008 quality audits, the Company is well positioned to supply precision components to the tooling industry. Its product line of over 10,000 standard part numbers include wear plates, wear strips, bushings, gibs, parting line locks, lifter slides and many other related items. SelfLube's full product line can viewed online along with 3d cad models at http://www.selflube.com.