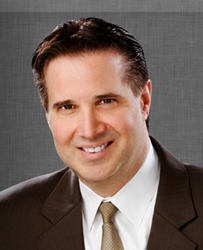 Lasso Injury Law is well-equipped to handle personal injury claims that occur on Halloween or any other day of the year, but with some common sense, perhaps Halloween can be a safe and fun holiday for everyone
Las Vegas, NV (PRWEB) October 28, 2014
Halloween poses serious risks to children each year. According to a Consumer Product Safety Commission report, there were more than 3,500 Halloween-related injuries in 2012. Many of these injuries were the result of ill-fitting children's costumes. "Some kids are going to be wearing costumes that are too big or too tight and either type of costume can cause them to trip," Las Vegas Personal Injury Attorney Al Lasso says. "Of course most kids who trip will be fine but some of them may twist an ankle or break a bone. Worse yet, they may trip in the road. This is when a minor mishap can turn into tragedy."
A State Farm Insurance study released in October of 2012, "Halloween is 'Deadliest Day' of the Year for Child Pedestrian Fatalities," indicates that, between 1990 and 2010 in the United States, 150 child pedestrian were killed on the holiday. Over 60% of the pedestrian accidents occurred between 5 and 9 o'clock at night. There are a wide variety of reasons for the high number of pedestrian deaths and trip-and-falls may only be one of them.
Though costumes that fit well are absolutely crucial, making sure kids are visible is probably the most important safety tip for children when they are on the trick-or-treat trail. "Dark colors may seem appropriate for Halloween especially for a little vampire or monster but parents should insist on safety first," Lasso argues. "Reflective tape or neon accessories can go a long way to making sure a kid is visible to drivers. Glow sticks are also a very inexpensive and fun way to make kids more visible on the streets. Ultimately it's up to the driver to ensure safety, but pedestrians can minimize their risks."
Lasso continues by saying, "The risks are serious especially since kids typically go out around dusk when visibility is a bit difficult. And since Halloween is on a Friday, many people will be returning home from work right at the same time that kids are heading out. Pedestrians in the streets and heavy traffic can combine to create dangerous conditions. Drivers must be extra cautious and remember that the holiday presents unique risks."
Lasso asserts that distracted driving should never occur but "on Halloween, especially, keep your eyes on the road. A momentary distraction can cause a driver to miss that costumed kid who has fallen into the street, is chasing a friend across the road or is trying to get to the next house as quickly as possible. And of course this should go without saying but never ever drink and drive. This is always the case but should be reaffirmed on Halloween because pedestrians will be everywhere. Drunk driving is a recipe for disaster."
But Lasso also points out that children are not the only ones at risk during Halloween. "There are clearly a lot of opportunities in Las Vegas for adults who want to celebrate, particularly on a weekend night. Adults should be even more cautious than usual about pedestrian safety on Halloween. The sidewalks and roadways may be even more crowded than a typical Friday night outside casinos and resorts. If you are walking, stay on the sidewalk and in crosswalks. Obey traffic laws. Halloween is a big deal in the city and adults should prioritize safety as drivers and as pedestrians."
Lasso concludes with the following: "Lasso Injury Law is well-equipped to handle personal injury claims that occur on Halloween or any other day of the year, but with some common sense, perhaps Halloween can be a safe and fun holiday for everyone."