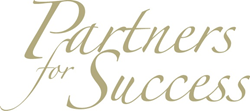 We embarked upon the Purpose, People, Possibilities campaign four years ago seeking to engage our stakeholders...
Largo, Maryland (PRWEB) October 26, 2014
Prince George's Community College will host its bi-annual Partners for Success Awards Dinner and Gala where the Honorable Senator Barbara Mikulski, Lockheed Martin and Kaiser Permanente will be the official guests of honor. Presented by Prince George's Community College Foundation, Inc., in partnership with Prince George's Community College, the prestigious event brings some of Washington, D.C.'s most influential civic and business leaders together for a night of celebration and learning about the college's fundraising efforts and community impact. The awards dinner and gala is being held at the Gaylord National Resort and Convention Center in National Harbor, Maryland on Wednesday, October 29, 2014 at 6:00 p.m. in the Maryland Ballrooms B/D.
"I'm so pleased to receive this tremendous honor from Prince George's Community College for my fight for Maryland students to have access to quality, affordable higher education," said U.S. Senator Barbara A. Mikulski, a member of the Senate Community College Caucus. "In order to out-build and out-innovate the rest of the world, we must first out-educate. Prince George's Community College is leading the way in cyber education as home to the National Cyberwatch Center, preparing our cyber workforce for jobs that keep our nation safer and Maryland's economy stronger. And through investments in STEM education, we are developing future leaders in science and innovation who are making discoveries that lead to new products and new jobs. As a former community college teacher, I want to honor all those who every day are ensuring Maryland students are getting a first-class education, preparing them today for jobs tomorrow."
"We embarked upon the Purpose, People, Possibilities campaign four years ago seeking to engage our stakeholders in a collaborative effort to sustain the level of excellence at Prince George's Community College in support of academic and workforce development programs, scholarships and services and technology, equipment and furnishings. The campaign generated overwhelming results that we are excited to share with those who were instrumental in making it happen at our biennial Partners for Success Awards dinner."
About the 2014 Partners for Success Honorees:
The Honorable Barbara A. Mikulski -
United States Senator for Maryland, Senator Barbara Mikulski will be recognized for her track
record on issues such as access to higher education for students, healthcare, STEM, Cyber Security
and veterans affairs.
Stephanie Hill -
Vice President and General Manager of Information Systems & Global Solutions Lockheed Martin Lockheed Martin will be acknowledged for their commitment of time, personnel and resources to build innovative educational and career pathways for STEM students in Prince George's County.
Maritha Gay -
Senior Director of External Affairs Kaiser Permanente of the Mid-Atlantic States Kaiser Permanente will be recognized for support of health care human capital through their significant investment in scholarships and innovative instruction.
For more information on sponsorship and tickets, contact the foundation office at (301) 322-0858 or foundation(at)pgcc(dot)edu.
About Prince George's Community College
Named a National Center of Academic Excellence in Information Assurance designated by the National Security Agency and Department of Homeland Security (2010-2015), Prince George's Community College (PGCC) provides high quality education and training for the progressive and career-oriented residents of Prince George's County. From new high school graduates and career seekers, to more seasoned professionals and senior citizens looking to enhance their skillsets, PGCC comprises students representing a wide range of ages, backgrounds and goals. Serving more than 44,000 individuals annually, the college is the first choice for higher education for residents of Prince George's County. Collaborative partnerships, responsive degree and training programs, and a commitment to student success enables PGCC to address diverse education and workforce development demands. For more information, visit the college website at http://www.pgcc.edu.