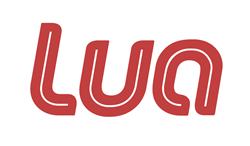 New York City (PRWEB) October 28, 2014
Lua, the mobile-first, enterprise communications solution, today announced the launch of its value added reseller (VAR) program with leading partners including award-winning Entisys Solutions and Agile360, IntraSystems and RKON.
Enterprises spanning many verticals including healthcare, government and financial services will now be able to benefit, at scale, from the speed of action made possible via Lua's enterprise communications solution that's available across mobile platforms, the web and wearable devices.
"We spoke with several business owners at top-shelf VAR's that sell end-to-end cloud solutions into the enterprise and they were eager to find a truly mobile-first solution that placed a premium on security and scalability to fit their clients' needs," said Brian Feller, VP of Global Sales at Lua and sales founder of WHIPTAIL. "At Lua, our solution delivers accountability across file sharing, messaging, calling as well as administrative insights all in a secure environment. By specifically addressing these unique enterprise needs, Lua is far ahead of others in the market. I'm proud to say that our VAR partners agree and we're excited to serve new and varied enterprises as a result of our partner initiative."
The VAR program enables enterprises, at scale, to access the benefits of Lua's solution for their mobility needs such as increasing accountability across decentralized teams. With average read rates of 98%, Lua has proven to be an effective solution for bringing cohesiveness, security and accountability to the forefront of modern workforces. With Lua, employees are connected through a centralized directory and can send messages to teams or individuals, share files and images, make and receive phone calls without needing coworkers' contact information, initiate conference calls with just two touches and more. The solution is available on Android, Android Wear and iOS devices as well as via any browser. Administrators gain visibility through Lua's Insights feature on employee communication patterns, providing indispensable data on team organization, worker responsiveness, and where work loads and resources can and should be redistributed.
Lua is especially useful in environments where workers are not always at their desk, or work remotely - such as within a busy hospital, a massive event venue or an enterprise that encourages flexible working time, employs contractors or deploys volunteer staff. With a secure mobility solution, these enterprises offer employees and contractors greater autonomy without sacrificing accountability or productivity.
"Everyone knows that communication is key to running an effective team, but with global workforces, flex time employees and remote contractors becoming the norm, many CTOs and CIOs are still unsure of how to manage their BYOD programs," commented Michael Strohl, Chief Executive Officer, Entisys Solutions and Agile360. "Though many companies rely on consumer facing applications to communicate in a chat-like fashion, our clients place a premium on the security of their solutions. I'm happy to offer Lua as the superior option to our clients. We pride ourselves on only offering solutions that we would trust to help us complete our own critical work - we wouldn't settle for less than Lua."
Lua is trusted by organizations such as the US Department of Defense, SFX Entertainment, eBay Now, The Special Olympics, The Senate of Puerto Rico, Team Rubicon, Alvin Ailey American Dance Theater and was used to organize the NY / NJ Super Bowl.
"We're thrilled to add Lua to our solution arsenal to help so many enterprises run securely and efficiently. Our clients are excited to add the Lua solution to their communications protocol - the accountability feature is unique and incredibly useful, and the file distribution and all around platform agility are second to none," said Paul Kunze, Vice President of Sales and Marketing, IntraSystems.
To learn more about Lua's VAR program, please visit: https://getlua.com/solutions/partners
About Lua
Founded in 2010 in New York City, Lua is the mobile-first communications solution for high-performance organizations. Lua offers an intuitive and cross-platform solution that includes a centralized corporate directory, a powerful messaging and calling system, unlimited file attachment storage and accountability across a team through essential ReadReport tracking and analysis.
Backed by investors including Abundance Partners, IA Ventures, Strauss Zelnick, Aaron Stone and John Maloney, Lua delivers a powerful, enterprise-grade coordination solution to teams across client services, mobile sales and events management, driving speed of action through easy, always-on communication. Lua also provides government-grade protection as a trusted vendor for the Department of Defense.
For more information, please visit: https://getlua.com/