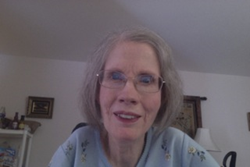 Dr. Byock urges attention to the need for high quality, patient-centered care that supports the value and dignity of dying people.When I reach the terminal stages of my progressive neuromuscular disability, I hope that I will have a doctor like him.
Boston, MA (PRWEB) October 24, 2014
Not Dead Yet and Second Thoughts, disability rights groups that oppose legalization of assisted suicide, issue the following Statement in support of Dr. Ira Byock's role in the public policy debate spurred by the Brittany Maynard case:
"Dr. Ira Byock, one of the nation's leading palliative care physicians and author of 'The Best Care Possible', has come under intense criticism lately for his opposition to legalizing assisted suicide. During the last two weeks, Dr. Byock appeared on PBS Newshour, 60 Minutes and the Diane Rehm Show to debate Barbara Coombs Lee, president of the assisted suicide advocacy group, Compassion and Choices (formerly the Hemlock Society).
"Media attention to the public policy debate has increased dramatically in recent weeks, due to a Compassion and Choices video gone viral. The video depicts the tragic illness of Brittany Maynard, who says she plans to end her life using Oregon's assisted suicide law and to use her case to urge passage of similar laws nationwide.
"Dr. Byock is right to decry our health care system for its scandalous deficiencies in meeting the needs of seriously ill and dying people. He's also right to warn against bringing the physicians we all depend on into the role of prescribing suicide as a new kind of 'treatment.' And he's right to be concerned about legalizing the cheap 'treatment' of assisted suicide in our profit-driven health care system.
"'Dr. Byock urges attention to the crying need for high quality, patient-centered care that supports the value and dignity of dying people,' said Diane Coleman, president of Not Dead Yet. 'When I reach the terminal stages of my progressive neuromuscular disability, I hope that I will have a doctor like him.'
"What disabled people see is the likelihood that what is now offered to terminally ill people to prevent suffering will get extended to disabled people who may experience similar suffering. During the Diane Rehm Show, Byock raised one of the disability community's concerns as follows: 'And I actually would love to hear from Barbara what you say to somebody like Brittany who simply is suffering at that level but isn't terminally ill? Do you say to them, we can't help you because you don't -- you fall outside of the laws and the regulations of Oregon?'
"Coombs Lee usually says that her organization's goal is Oregon-style laws for people with a terminal diagnosis, but at a recent Connecticut forum, she affirmed a broader agenda as reported in CT News Junkie: Coombs Lee also said the legislation would exclude people with dementia and cognitive declines, since they could not make the choice for themselves. 'It is an issue for another day but is no less compelling,' she said.
"In addition, Coombs Lee's organization promotes VSED (voluntarily stopping eating and drinking) as a peaceful way to die that is legal in all states, whether or not the person is terminally ill. 'Their articles and materials urge doctors and families to cooperate with VSED,' said Coleman, 'which demonstrates a broader policy agenda than the current media focus.'
"However, disability concerns go beyond the strictly medical issues that affect old, ill and disabled people. 'Most people don't realize that people with disabilities are two to four times more likely to be abused than our nondisabled peers,' said John Kelly, director of Second Thoughts. 'And not enough people have heard about the rising rates of elder abuse, or know that the primary perpetrators are family and caregivers. That's the real world context for these ill-conceived laws.'
"Assisted suicide laws may appear to offer patient rights, but their actual provisions grant blanket legal immunity to physicians and other involved participants. Even when the law's criteria are not met, a simple claim of 'good faith' by the doctor or family member confers legal immunity. Once the drugs are obtained by the patient or family, the Oregon law takes no further interest. There is no requirement that an independent witness observe the death to ensure that the lethal dose is actually self-administered, or even that there is consent. Barbara Coombs Lee's claim of 'transparency' is completely false.
"Legalization of assisted suicide often looks acceptable when the focus is solely on an individual. However, not every terminal prognosis is correct, not everyone's doctors know how to deliver expert palliative care, and not everyone has a loving husband and family. A closer examination of the issue reveals the immense harm legalization poses to vulnerable people as well as society as a whole.
"Assisted suicide legislation was rejected this year in Massachusetts, New Hampshire, Connecticut and New Jersey due to bipartisan opposition from a broad coalition of disability rights organizations, medical professionals and associations, palliative care specialists, hospice workers and faith-based organizations."