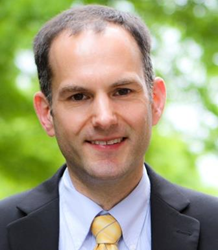 Seattle, WA (PRWEB) October 28, 2014
The law firm of Robert V. Boeshaar, Attorney at Law, LL.M., PLLC has announced that Robert Boeshaar has completed a new eBook entitled, "Innocent Spouse Relief; What it is & How to Qualify."
Unless a spouse qualifies as an innocent spouse, spouses who file a joint tax return are both liable for that year's taxes. This eBook explains what innocent spouse relief is, how to qualify, the kinds of relief available, the factors the IRS uses when deciding whether or not to grant relief, and deadlines that must not be missed.
Mr. Boeshaar explains innocent spouse relief, allocation of liability relief, equitable relief, and relief from a tax liability arising from community property income. In the eBook, Mr. Boeshaar describes who may benefit from the book:
"You may find that you have been unfairly stuck with a tax bill from a failed marriage. Perhaps you found out that your former spouse was embezzling money from her business, or did not pay your joint tax liabilities as he promised. After the divorce you find yourself with large tax bills for prior years."
Mr. Boeshaar explains that relief from joint and several liability may be available if the IRS determines that the tax liability was understated on the tax return, one spouse was not aware of the understatement, and it would be inequitable to hold the spouse liable for the tax. If both spouses received income that year, in certain circumstances a spouse may be relieved of taxes on the other souse's income if they are divorced, separated, or have not been members of the same household for the last twelve months.
This eBook will be a valuable resource for anyone who owes a tax liability from a joint return filed with a former spouse or knows someone in these circumstances.
"Innocent Spouse Relief; What it is & How to Qualify" can be downloaded for free at http://www.boeshaarlaw.com/innocent-spouse-eBook-request.
About the author:
ROBERT V. BOESHAAR is the founder of the law firm, Robert V. Boeshaar, Attorney at Law, LL.M., PLLC in Seattle, Washington. He helps individuals and small businesses find the best resolution of their disputes with the IRS and plan for the future. Bob graduated from Willamette University College of Law and has a Master of Laws in Taxation from the University of Washington. Prior to opening his own practice, he was an attorney for the Internal Revenue Service Office of Chief Counsel for over fourteen years. Visit his website at http://www.boeshaarlaw.com.