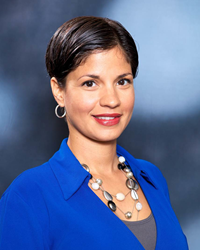 Rita is an A player with vast experience in the staffing industry and we are thrilled to welcome her to the team and for her to lead this new division- Paul Silitsky, CEO of answerQUEST
Hollywood, FL (PRWEB) October 27, 2014
answerQUEST, a top recruiting and executive search firm, today announced the launch of answerQUEST Technology Staffing. This new division will offer staffing solutions in technology infrastructure and development across the country. answerQUEST also announced the appointment of Rita Yanes as the Vice President of Technology Staffing for this newly-created division. Yanes will be responsible for leading answerQUEST's technology staffing practice in the U.S.
answerQUEST has seen remarkable business growth over the past year. The company identifies, hires and retains top talent for permanent positions, particularly in three key technology practice areas: Information Technology Sales, Security Sales and Technology Management, and Medical Technology Sales. answerQUEST added its new Technology Staffing in response to requests from clients needing access to high-caliber teams or individual IT professionals for temporary support.
answerQUEST's success is based on its access to top talent in each specialty area, made possible by the company's team of experts who are motivated not just by filling positions, but by filling each position with the right candidate so that everyone succeeds. The motivation of its team, coupled with answerQUEST's proprietary process, The Talent Solution® System, has resulted in a more than 94 percent success rate when placing candidates.
"Our number one priority is solving problems for our clients and adding value while also providing amazing customer service and support. We know our clients benefit from having access to high quality IT professionals for temporary support. We understand this market, plus we have access to top talent in this area, so it was a natural for us to begin providing technology staffing. Rita is an A player with vast experience in the staffing industry and we are thrilled to welcome her to the team and for her to lead this new division," said Paul Silitsky, CEO of answerQUEST.
Yanes has an intimate understanding of the needs of employers and is considered one of the top experts in delivering temporary and contract staffing, as well as direct-hire services. Prior to joining answerQUEST, Yanes was a leader for one of the largest legal staffing firms in the country where she was a top producer and managed relationships with law firms and corporate legal departments throughout the Florida market. Her business development, strategic negotiation and talent management skills combined with her unparalleled talent for the national placement of contract IT professionals will be a great asset to answerQUEST clients and its new Technology Staffing division.
Technology Staffing is currently at the forefront of the human capital needs in the U.S. Yanes and her team will work to expand the staffing operation within the existing executive search operation and will fill staff roles from desktop support analysts and software engineers to network security administrators and QA analyst testers.
About answerQUEST
Since opening in 1998, answerQUEST has been one of the fastest growing offices in the recruiting industry. answerQUEST specializes in key industry sectors: Information Technology Sales, Retail and Manufacturing, Security Sales and Technology Management, Medical Technology Sales, Interactive Marketing Sales and Big Data. Staffing by answerQUEST focuses on Digital Marketing positions. answerQUEST was nominated by The Wall Street Journal as one of the "Best Small Workplaces" in the United States and has been an annual finalist the past six consecutive years for The South Florida Business Journal's "Business of the Year" award.
For more information, visit http://www.answerquest.net. To reach Rita Yanes, please call 954.862.1012