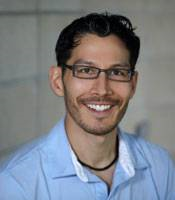 "This was one of the best courses I have been to. The instructor was excellent and I learned things I can apply right away." -Shana
Astoria, New York (PRWEB) October 26, 2014
Many physical therapists have had trouble treating patients with lingering foot and ankle pain long after a relatively mild or moderate ankle sprain. Often this can be due to things like a fixated talus, neuropathic pain or muscular trigger points.
The Comprehensive Manual Therapy Approach to Hip, Knee and Foot Pathology course will help to give PTs - and others dealing in this area of diagnosis and treatment - a clear understanding of the biomechanics of the ankle and offers a variety of strategies to help diagnose and treat such stubborn issues.
The course will be taught by experienced Hands-On Seminars instructor and clinical instructor with the University of Alberta, Kevin Okamura.
This comprehensive instruction will cover integrated, comprehensive techniques from the following approaches:
· Myofascial Trigger Point Therapy
· Muscle Energy Technique (MET)
· Strain & Counter Strain (SCS)
· Hip - Knee & Foot Mobilization - Manipulation
· Neurofascial Mobilization
· Hip - Knee & Foot Stabilization
· Proprioceptive Training
Those attending will further enhance their skills in differential diagnosis, and evaluation and treatment methods of Hip, Knee & Foot pathology.
Participants will learn advanced diagnostic and treatment techniques along with extensive lab sessions. The instructors use very effective didactic approaches, utilizing advanced multimedia methods.
Course will be held:
Location: Beaumont, TX
Date: November 1st and 2nd, 2014
Time: 8:00AM to 5:30PM
Price: $445
CEUs: 16.8
And
Location: San Antonio, TX
Date: November 8th and 9th, 2014
Time: 8:00AM to 5:30PM
Price: $445
CEUs: 16.8
The material covered in the seminar is appropriate for PTs, PTAs, OTs, OTAs, LMTs, ATCs and Physicians. On completion of this course participants will receive 16.8 CEUs.
Hands-On Seminars, Inc. (HOS) is the leading international continuing education organization in the world, awarded the Lecture & Seminars Award as the best Lecture and Seminar Company from the Lectures and Seminars Bureau over the past two years. Their purpose is to provide the best quality Manual Therapy seminars at an affordable cost. For further information, please contact: Alexandra Rosner at 888-767-5003 or info(at)handsonseminars(dot)com
###