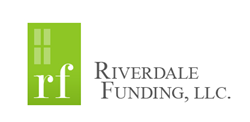 Borrowers now have a private hard money lender to turn to when traditional financing is not an option." - Joe Hughis, Vice President of Riverdale Funding
Johnson City, TN (PRWEB) October 27, 2014
Riverdale Funding, LLC is pleased to announce it has been cleared to grant hard money loans in Kansas and Missouri. The company, a subsidiary of Woodbridge Structured Funding, will now be serving 29 states across the country.
"Borrowers now have a private hard money lender to turn to when traditional financing is not an option," says Joe Hughis, Vice President of Riverdale Funding. "Not only do we provide quick decisions and fast closings, but our hard money loans are privately issued, asset-based loans underwritten on the value of the real estate rather than income or credit history."
A trailblazer and longtime leader in the private hard money industry, Riverdale Funding, LLC has been continuously committed to supporting the real estate and mortgage market through high-value loans. Last year, the company raised its lending limit from $2.5 million to $5 million, providing commercial real estate developers and investors with additional business opportunities and realistic solutions to finance them.
Riverdale Funding, LLC specifically caters to these investors and brokers in need of fast commercial hard money and bridge loans with minimal friction. Unlike traditional commercial lenders, the company is a private lender, financing the commercial hard money loans it grants through its own portfolio.
Investors and brokers looking to secure a fast commercial hard money or bridge loan in Missouri or Kansas must first submit their hard money loan application and photos of the property via Riverdale Funding's website or over the phone. Next, the loan experts at Riverdale Funding will assess the application of the potential borrower. This assessment is heavily based on the applicant's hard assets, which usually include commercial properties. If the loan is approved, investors will receive loans valued up to 65% of their property.
More information regarding Riverdale Funding, LLC's commercial hard money loans can be found online at http://www.riverdalefunding.com
###
About Riverdale Funding, LLC
Riverdale Funding, LLC is a private hard money lender that specializes in providing a variety of nontraditional commercial loans for real estate investors, builders, and developers throughout the US. We are an equity-driven hard money lender basing our decisions strictly on the value of the real estate. Riverdale Funding evaluates loan decisions quickly and independently, ultimately providing loans tailored to individual financial needs.