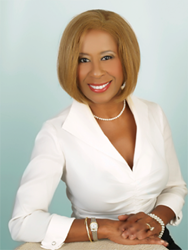 Palm Beach and Palm Beach Gardens, FL (PRWEB) October 27, 2014
The Haute Living Real Estate Network (HLRN) of Hauteresidence.com is proud to recognize Sharon Donohue as a prominent real estate professional and the network's newest partner. HLRN unites a distinguished collective of leading real estate agents and brokers, highlighting the most extravagant properties in leading markets around the globe for affluent buyers, sellers and real estate enthusiasts.
About Haute Living Real Estate Network (HLRN):
Haute Living Real Estate Network (HLRN) of HauteResidence.com offers readers the most prominent directory of experienced realtors, brokers and luxury listings, and HLRN has grown to be the number one source for real estate news, residential developments, celebrity real estate news and more. Seeking an experienced interior designer? Hauteresidence.com is also home to Haute Design Network (HDN), a collective of celebrated interior designers that will help you decorate your new home or stage an active listing. Access all of this information and more by visiting: http://www.hauteresidence.com.
About Sharon Donohue:
Sharon Donohue's sales and marketing experience for Grammy Award-winning singing artists and real estate clients spans 29 years.
Sharon is the principal broker and co-owner of the Hoadley Donohue Real Estate office in Palm Beach, Florida. Along with business partner and co-owner Elizabeth Hoadley, integrity, honesty and over 45 years of combined real estate experience in both residential and commercial properties are the foundation of Hoadley Donohue Real Estate.
"We are dedicated and respected professionals with a proven track record of success."
"We have an understanding of Intragenerational Wealth Building through Real Estate Investments and 1031 Tax Deferral Exchanges."
"We look forward to helping you find your dream home, sell your estate and grow your private real estate portfolio."
To learn more, visit Sharon Donohue's Haute Residence profile.