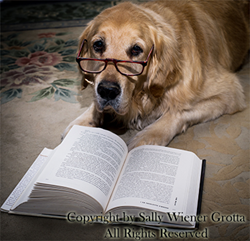 Half the fun of reading a great book is getting into an energetic discussion about it. That's what makes book clubs so popular, and why authors need a good study guide.
(PRWEB) October 29, 2014
Half the fun of reading a great book is discussing the plot, characters and ideas with others, which is why millions of avid bibliophiles gather in book clubs and other discussion groups on a regular basis. Recognizing the importance of these potential book club sales, authors know that they really should put together a study guide. The purpose of such guides is to stimulate insightful, interesting discussions about their books. The editors of Pixel Hall Press have posted a blog with easy-to-follow tips on how to put together the right combination of questions and information that will engender great book discussions.
Writers who can create entire worlds and craft spell-binding plots are hesitant — often intimidated — about producing a study guide. "One problem is that [authors] are too close to [their books].... But the biggest roadblock... is that they simply don't know what constitutes an effective study guide."
The good news is that crafting a study guide can be quite simple, once one understands a few basics, which the blog post provides. Plus it offers sample book study guides -- for "Traveling Left of Center and Other Stories" by Nancy Christie and "The Winter Boy" by Sally Wiener Grotta -- both of which authors are welcome to use as templates for their own study guides.
The blog goes on to explain, "Another important aspect about study guides is that they shouldn't be written in stone. As different discussion groups use them and provide feedback, we can (and do) edit them, to keep them fresh and reflect actual reader experiences."
To read the guidelines for creating a great book study guide go to Grotta.net
About Pixel Hall Press
Pixel Hall Press is a relatively new, old-fashioned small publishing house whose focus is on discovering literary gems and great stories that might otherwise be overlooked. Our mission is to publish books that energize the imagination and intrigue the mind, and to be a conduit between readers and provocative, stimulating, talented authors.
In this era of digital technology, Wall Street involvement and merger mania, many mainstream publishers seem to have lost sight of core principles and the purpose of publishing. At the other end of the spectrum is the veritable avalanche of self-published books that are notoriously uneven in quality. Small boutique imprints like Pixel Hall Press are reclaiming the heart and soul of publishing by reviving the idea that a publisher's core purpose is finding and nurturing great writers, and to provide readers with beautiful, meaningful, truly enjoyable books.