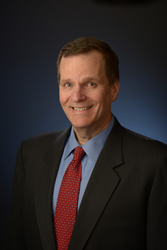 The failure to appeal bars the legal malpractice action only where the client was likely to have succeeded on appeal of the underlying medical malpractice action
Baltimore, MD (PRWEB) October 27, 2014
MedicalMalpracticeLawyers.com discuses in today's blog posting the October 21, 2014 ruling of the Court of Appeals State of New York ("Court of Appeals") that prior to commencing a legal malpractice action, a party who is "likely to succeed" on appeal of the underlying medical malpractice action should be required to press an appeal. However, if the party is not likely to succeed in the appeal, he or she may bring a legal malpractice action without first pursuing an appeal of the underlying action. In short, the failure to appeal bars the legal malpractice action only where the client was likely to have succeeded on appeal in the underlying action. This is known as the "likely to succeed" standard.
The Court of Appeals stated that the likely to succeed standard is the most efficient and fair for all parties because it will obviate premature legal malpractice actions by allowing the appellate courts to correct any trial court error and allow attorneys to avoid unnecessary malpractice lawsuits by being given the opportunity to rectify their clients' unfavorable result. The Court of Appeals rejected the "nonfrivolous/meritorious appeal standard," which would require a plaintiff to pursue a nonfrivolous or meritorious appeal that a reasonable lawyer would pursue in order to be allowed to pursue a legal malpractice action.
Know Who To Sue: A Warning To Medical Malpractice Lawyers Handling Claims Against VA Physicians --
Jeff E. Messing, President of MML Holdings LLC, which operates the MedicalMalpracticeLawyers.com website and publishes its daily blog, warned, "This appellate case highlights a serious pitfall facing medical malpractice lawyers when they are retained to bring medical malpractice claims on behalf of clients involving alleged medical negligence by a physician or other health care provider at a VA facility, because the physician involved may or may not be an employee of the VA."
The case is captioned John W. Grace, Respondent v. Michael R. Law, et al., Appellants. No. 165.
About Us:
MedicalMalpracticeLawyers.com is the premier free website that connects medical malpractice victims in the United States with medical malpractice lawyers in their state. As part of its ongoing mission to assist medical malpractice victims, MedicalMalpracticeLawyers.com publishes a daily blog discussing a broad range of topics of interest to its readers. MedicalMalpracticelawyers.com has published more than 1,300 consecutive daily blogs.
Visit our website or telephone us on our toll-free line in the United States (800-295-3959) to be connected with New York medical malpractice lawyers and/or VA medical malpractice lawyers who may assist you.
Turn to us when you don't know where to turn.