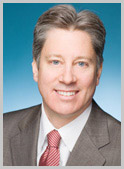 Indianapolis, Indiana (PRWEB) October 27, 2014
Dr. Mark Hamilton, M.D., FACS, is introducing a new product at his Hamilton Facial Plastic Surgery practice that will help prevent bruising and swelling in patients after being administered injectable fillers or undergoing surgical procedures. This revolutionary product designed to dramatically improve patients' cosmetic injection experience is called OcuMend gel pads.
According to Dr. Hamilton, OcuMend gel pads are 50 times stronger than any topical agent available on the market today. The pads contain two active agents. The first is arnica montana, which acts to reduce inflammation and bruising. The second agent is called ledum palustre, which is a naturally derived ingredient used to reduce inflammation. The gel pads work by delivering these healing ingredients to the site of the injections and the surrounding area.
"The pads are typically applied immediately after the injection or procedure for six hours," said Dr. Hamilton. "They are then worn for another six hours while asleep that evening."
Dr. Hamilton also explained the regimen can be modified depending upon each individual's schedule. Furthermore, there is no discomfort with the pads as they provide a nice, cool sensation when applied to the skin. Because the gel pads work so quickly and efficiently, patients are typically able to return to work and their lives at a much faster rate while enjoying a superior recovery experience.
"The charge for the pads is regularly $40 for a whole treatment set, but we are presently offering these complimentary to our injection patients," Dr. Hamilton added.
Dr. Hamilton is double board certified by both the American Board of Otolaryngology and the American Board of Facial Plastic and Reconstructive Surgery. He has focused his practice in facial plastic and reconstructive surgery. Over the years, Dr. Hamilton has earned a national reputation as a leader in his field having written articles in multiple publications and frequently lectures to his colleagues on all aspects of facial plastic surgery. Additionally, Dr. Hamilton was honored by his peers as one of Indianapolis Monthly magazine's "Top Docs," as well as being recognized by the Consumers Research Council of America as one of the "Top Physicians" in America for his work in facial plastic and reconstructive surgery.
He graduated Phi Beta Kappa from Indiana University where he also received his medical degree. Dr. Hamilton completed his residency in Otolaryngology-Head and Neck Surgery at St. Louis University, and completed a facial plastic surgery fellowship through Indiana University. Furthermore, he has served in a variety of leadership positions in the American Academy of Facial Plastic Surgery, including Chairman of the Emerging Technologies committee, the Young Physicians Committee and the Credentials committee. Dr. Hamilton currently sits on the board of directors of the Indianapolis Medical Society and served as its president in 2014.
Dr. Hamilton maintains two offices in the Indianapolis area, one at 533 E. County Line Road in suite 104 in Greenwood, and the other at 11725 N. Illinois Street in suite 545 in Carmel. His practice offers such procedures as facelifts, Rhinoplasty, neck lifts, browlifts, chin augmentation, ear surgery and hair replacement. More information about Dr. Hamilton and his practice can be found at http://www.hamiltonfps.com.
Contact:
http://www.hamiltonfps.com
Hamilton Facial Plastic Surgery
533 E County Line Rd, #104
Greenwood, IN 46143
317-859-3810