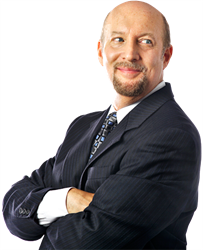 Parents cannot see custody and visitation as weapons to be used against their spouse. Just as the New York courts work in the best interest of the child, so should the parents.
Queens, NY (PRWEB) October 27, 2014
Navigating the process of child custody in New York can be daunting for parents, and for their children. A divorce process can bring up a great deal of animosity and stress, but when families are properly prepared for dealing with custody issues they can move through the process faster and smoother. Bruce Feinstein, Esq., a divorce lawyer in Queens, New York, took the time to answer three top questions that were coming up during his custody proceedings with clients.
One common question about child custody is whether or not custody always goes to one parent. During a custody case, the court can decide to award partial custody to both parents, which is called joint custody. There are various forms of joint custody that the court can use depending on the case. Joint physical custody allows the child to spend time with both parents, while joint legal custody allows both parents to weigh in on important matters regarding their child, such as medical and educational decisions. "In New York, neither parent should get a preferred right to have custody," says Mr. Feinstein. "The court needs to make decisions based upon the best needs of the child."
Another common question is: who decides visitation in a child custody case? This can vary depending on which parent has custody. If one parent has physical custody of the child, that parent then has decision-making power in how much visitation is allowed. However the other parent is entitled to "frequent and meaningful" visitation as long as it is in the best interest of the child. Mr. Feinstein says, "One of the best things parents can do is establish a parenting plan that details everything from visitation dates and durations to holidays and overnight stays. This makes visitation clearer for the whole family and helps to avoid disputes in the future."
A third question that often arises relates to the court – how does the court decide who gets custody? New York courts give priority to the physical and mental well-being of the child in custody decisions. This can include the parents' mental and physical health, the parents' lifestyles, the child's established pattern of living, and the impact custody will have on the child. The court can also listen to the wishes of the child and take that into consideration when making a decision. There are many details that can be considered when deciding custody in Family Court or as part of the divorce action; an attorney with child custody and family law experience can help parents go through the specific factors that could affect the court's decision.
There are many other questions parents may have during the divorce and custody process in New York. What about same sex parents? What if one spouse moves out during the divorce? How is child support determined? "These are all important questions that parents should ask when faced with child custody," says Mr. Feinstein. "And most importantly, parents cannot see custody and visitation as weapons to be used against their spouse. Just as the New York courts work in the best interest of the child, so should the parents."
The Law Offices of Bruce Feinstein, Esq. has nearly two decades of experience in divorce law, helping clients and families resolve their issues and move forward with their financial and personal lives. Visit feinsteindivorcelaw.com for more information or call (718) 475-6039 to reach the New York office.