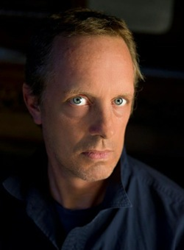 One of the most innovative and unusual musical festivals in the world,
Düsseldorf, Germany (PRWEB) October 28, 2014
The Approximation Festival is an event built around the piano, with the objective to find new musical applications for the classic instrument and to build a forum for artists that do so beautifully. The result is one of the most innovative and unusual musical festivals in the world, where the combination of established and new music genres and piano creates a new music and festival experience. This year marks the festival's 10th anniversary.
The festival attracts artists from many genres and from all over the globe, and past performers include such superstars as Steve Reich and the Ensemble Modern, Ryuichi Sakamoto, the Kronos Quartet, Michael Nyman, John Tilbury, and Gonzales.
This year, the following US artists will perform in Düsseldorf:
Phill Niblock
US minimal musician and multimedia artist Phil Niblock has been creating music since 1968, and will perform in Düsseldorf with Thomas Ankersmit (Netherlands), one of the world's biggest names in analog Serge synthesizer.
Pamela Z
As early as the 1980s, American composer and sound artist Pamela Z started Digital Delay Sound experiments and live electronic processing, and later enhanced her classical bel canto singing with software like MAX MSP and MIDI Controller. She is considered a pioneer of Digital Live Looping, a combination of different song techniques that are electronically manipulated.
Jonathan Bepler
Bepler is yet another festival performer who brings his classical training (received at Bennington College) to modern sound installations. He has been writing opera, ballet and stage music since the 1980s and is also known for composing Matthew Barney's "Cremaster Cycle."
The festival opens on Tuesday, November 18, 2014, at the "Filmwerkstatt Düsseldorf" (film atelier). Headliners are "grandbrothers" – sound artists Erol Sarp and Lukas Vogel playing a music mix with elements of classic, jazz and pop. All other events will take place at the "Salon des Amateurs."
Other performers include Maya Dunietz from Israel, Poppy Ackroyd from the UK, and many others.
For more information on the Approximation Festival and to purchase tickets, visit http://www.approximation-festival.de/.
Düsseldorf's tourism office is offering hotel and city specials for many of the city's art events throughout 2014, including "Approximation Festival." The package, called "Düsseldorf à la Card," can be booked right from the tourism office's website at https://www.duesseldorf-tourismus.de/en/hotel-packages/duesseldorf-a-la-card/. Prices start at €49 per night per person based on double-occupancy for a 2-3-star hotel in the city center and at €95 per person for a 4-star hotel. The package includes breakfast, one DüsseldorfCard (free public transportation within city limits plus 30 free or reduced admissions to city attractions), and a city information package. Please check the website for current information.
For more information about Düsseldorf, please visit: http://www.visitduesseldorf.de.
Düsseldorf Marketing & Tourism GmbH is the visitors and convention bureau of the city of Düsseldorf. Its responsibilities include tourism and city marketing, as well as conference and meeting marketing, hotel reservation services, fairs and convention services, city event ticket sales and advance ticket reservations. For more information, visit http://www.visitduesseldorf.de.
Düsseldorf Airport, Germany's Next Generation HubTM, offers several non-stop flights from US & Canadian cities (Atlanta, Chicago, Ft. Myers, Los Angeles, Miami, New York, Newark), as well as convenient connections to many European cities. For more information about the airport, visit http://www.dus.com.