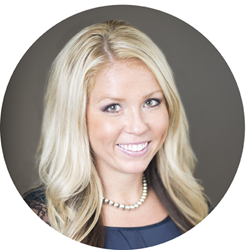 "Bankruptcy should be avoided if at all possible"
Beverly, MA (PRWEB) October 29, 2014
"Bankruptcy should be avoided if at all possible" according to Shannon MacLean, vice president of S&N Debt Solutions. "While there are some advantages, such as the elimination of most debts and creditor legal action, we believe that debt negotiation and settlement of credit cards may make it possible to side-step the need for bankruptcy."
The disadvantages of bankruptcy are obvious. MacLean described it this way, "Bankruptcy can remain on a person's credit report for up to ten years. A person must also stay current on a home mortgage or car loan because if they don't the assets can be lost."
Among the less obvious reasons to avoid bankruptcy is that it may effect a person's future employment. MacLean illustrated it this way; "If a person is applying for a sensitive financial position such as an accountant, many employers will not hire them if they have filed for bankruptcy. In addition, that person may not qualify for certain surety bonds."
The better alternative to bankruptcy is credit card debt settlement. The reason for this is that most people who have gotten themselves into financial difficulty have done it by running-up large amounts of credit card debt. Shannon MacLean pointed it out this way, "When we analyze our client's financial statements, we clearly see that most of their trouble comes from overusing and in some cases abusing their credit cards."
MacLean left us with this parting thought, "What we help our clients do is to reevaluate their behavior and counsel them during the credit card debt settlement period. Obviously, we never want S&N clients to get back into financial trouble again. And, most important, we want them to never have to declare bankruptcy."
S&N Debt Solutions also recommends that anyone thinking about filing bankruptcy should meet with a qualified legal professional in order to learn about all of the issues that may impact their lives.
About S&N Debt Solutions:
S&N Debt Solutions is one of the leading unsecured and credit card debt settlement companies in America. Since its inception, S&N has focused on providing its clients with an unparalleled program that allows individuals to pay-off unsecured and credit card balances for negotiated amounts, frequently 50% less than what they owe.
http://debtsettlementnegotiations.com/
In addition, S&N is committed to educating their clients about budgeting, money management, and savings. S&N has produced a financial literacy section on their website that helps and motivates their clients to turn their financial lives around.
About Liberty Publishing:
Liberty Publishing has been providing cutting-edge content to financial institutions, financial advisors, CPAs, insurance professionals, real estate agents, and fee-only financial planners for over three decades. Our financial, economic, and tax content has become the standard by which all others are judged.
Liberty conceptualizes, researches, writes, and designs financial copy for dozens of newsletters, financial booklets, brochures, and reports for the nation's major banks, insurance companies, and broker dealers.
Written by:
M. Jeffrey Rosen, CLU, ChFC
jrosen(at)libertyink(dot)com
Liberty Publishing, Inc.
800-722-7270 Ext 122
###