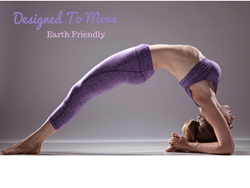 Las vegas, NV (PRWEB) October 28, 2014
BaliniSports has released a guide to help women avoid the embarrassment that can be caused by see-through yoga pants. The fashion world has been full of chatter regarding potential fabric disasters ever since another popular athletic brand released a batch of overly sheer pants to customers as a result of a production flaw. BaliniSports is seeking to educate consumers about the best practices to use when selecting yoga pants. The brand is also seeking to educate consumers about its own strict production policies and commitment to using quality fabrics.
"I happen to have a close relationship with the fabric team that created the see-through fabric," said Ada Hung, founder of BaliniSports. The reasons for the transparent fabric was because the fabric specialist ordered a much lighter yarn than previous season. At the same time, she also instructed the fabric mill to knit with a bigger needle. The result is thinner fabric with bigger holes between yarns. What made it worse was the team also decided to change the fitting to 2 sizes smaller. This means, a size 4 woman will be wearing a size 2 yoga pants. Most fabrics are not meant to stretch so thin no matter what.
The guidelines for avoiding see-through yoga pants released by BaliniSports highlight the importance of proper size selection when purchasing apparel. The brand points out that many women choose sizes that are too small because they believe a tighter fit appears more slimming and flattering. This practice can often place too much pressure on fabrics that aren't designed to stretch several sizes. Also highlighted is the fact that the highly stretchable nature of performance elastic can sometimes allow women to squeeze into pants that are up to four sizes smaller than the size they normally wear. The brand's guidelines advise women to stay as close to their typical size as possible when purchasing a new pair of yoga pants.
BaliniSports minimizes the risk of see-through yoga pants by using strict production guidelines and specialized methods of fabric preparation. Fabrics are created using yarn dyeing to ensure the highest level of durability. Yarn is dyed prior to being sewn into pants in order to strengthen color and waste less water. The advantage is that the color endures longer because the fiber is already the same color as the finished product. This means that wearers can stretch their black yoga pants without worrying about seeing skin or fabric. The designers at BaliniSports dye yarn many different colors prior to combining variations to create softer appearances in fabrics. "This meticulous method doesn't happen easily," Hung points out. "It takes up to 90 days for a highly experienced professional team to execute the process correctly. Much of that production period is spent making sure any potentially toxic dyes have been completely absorbed by the fabric's fibers. It may take much longer if the fabric features any prints. All of this means that the cost of making every pair of pants is higher than if we used cheaper methods." Many other fashion brands skip this intensive design process and simply use white fabric as a base for yoga pants. In addition to wasting water during the design process, this method makes pants more likely to become flimsy or transparent over time. The end result of the extra effort put in by BaliniSports is durable fabric that is less prone to becoming see-through and creating embarrassing moments for consumers.
Anyone interested in learning more about the cutting-edge production efforts behind the BaliniSports collection is encouraged to visit the company's website. Yoga pants from the brand are currently available in a wide variety of colors and styles.