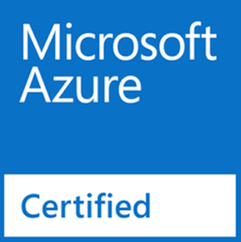 From fraud detection and risk scoring in the financial industry to sensor data processing in the Internet of Things (IoT), ADAPA is a scalable scoring platform that helps organizations achieve efficient data science...
San Diego, CA (PRWEB) October 28, 2014
Zementis announced today that its real-time predictive analytics decision engine, ADAPA®, is now Microsoft Azure Certified. Microsoft Azure offers enterprise users a powerful collection of integrated services – compute, storage, data, networking, and applications – and is a cloud platform ranked by Gartner as an industry leader for both infrastructure-as-a-service (IaaS) and platform-as-a-service (PaaS).
With ADAPA on Azure, organizations can develop predictive models using most open source and commercial data mining tools and deploy machine learning models rapidly to generate predictive insights in real-time. New and existing Zementis customers will be able to take advantage of the "pay per use" model with Azure to reduce infrastructure costs and total cost of ownership.
With today's announcement, ADAPA is available in the Microsoft Azure Marketplace, where enterprise customers can easily find and purchase the application for immediate deployment. Zementis and Microsoft are aligning their efforts to deliver competitive advantage to their customers, helping them accelerate insights from predictive models by dramatically decreasing the time to deploy these models to business decision makers. Faster deployment means faster "time-to-insight" and allows organizations to achieve faster time-to-value for business decisions based on these insights.
In addition to strengthening organizations' competitive advantage through more rapid availability of predictive insights, ADAPA enables more efficient data science and IT operations. ADAPA eliminates the need for data scientists and IT professionals to spend time with laborious and expensive custom coding to deploy predictive models, allowing data scientists to spend more time focusing on data science and freeing IT resources to focus on other priorities. ADAPA on Azure also allows organizations to benefit from the flexibility of Azure's world-class cloud architecture by bringing their mission-critical workloads to the cloud with fully integrated functionality.
"We are delighted to announce the successful achievement of certifying ADAPA for Azure," said Dr. Michael Zeller, CEO of Zementis. "From fraud detection and risk scoring in the financial industry to sensor data processing in the Internet of Things (IoT), ADAPA is a scalable scoring platform that helps organizations achieve efficient data science while generating substantial, tangible business value."
Zementis ADAPA delivers real-time scoring for millions of transactional records while significantly reducing the cost and complexity of predictive model deployment. Zementis achieves this high-level performance by architecting ADAPA to function with PMML, the Predictive Model Markup Language, which is the industry standard for representing statistical and data mining models.
"With a focus on rapid deployment and integration of predictive algorithms through open standards, Zementis embraces the cloud," said Garth Fort, General Manager of Enterprise Partners, Microsoft. "ADAPA allows customers to take advantage of the compute resources in Azure to support predictive analytics solutions and quickly scale capacity as computing requirements change, paying only for the resources used."
Purchase and deploy ADAPA from the Azure Marketplace today, please visit: http://azure.microsoft.com/marketplace
About Zementis
Zementis, Inc. provides software solutions for predictive analytics. The company was founded on the principle that data science teams and IT departments can collaborate seamlessly and efficiently, allowing predictive models to rapidly move from development to deployment, so that businesses and other data-centric organizations can easily incorporate predictive analytics into their routine operations. Agile deployment of predictive solutions is the cornerstone of the Zementis philosophy.
CIO Review recognized Zementis as one of the "Top 20 most promising Big Data companies in 2013", and Gartner named Zementis a "Cool Vendor in Data Science" in 2014. Its ADAPA® and Universal PMML Plug-in (UPPITM) scoring engines are designed from the ground up to benefit from open standards and to significantly shorten the time-to-market for predictive analytics in any industry. Customers such as Bosch, FICO, Equifax and Western Union have used Zementis solutions successfully to enhance their predictive analytics capacity and capabilities. For more information, please visit http://www.zementis.com
# # #
ADAPA® is a registered trademark of Zementis. All other product and service names mentioned are the trademarks of their respective companies.